Placing Widgets and Tables
Use the Travelpayouts plugin menu, located above the WP Text Editor, to insert a widget, table, or search form into your website's page or post:

A modal window will open upon the addition of a Table or Widget, allowing you to select the necessary tool from the list.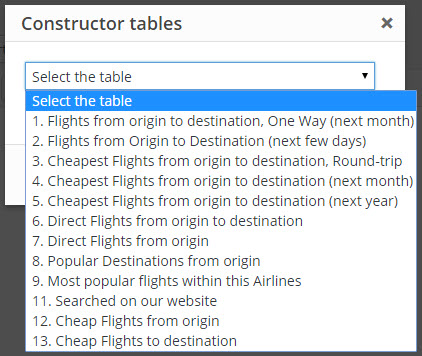 Use the same modal window to customize the parameters of the selected Table or Widget: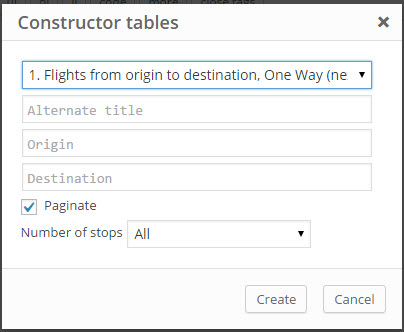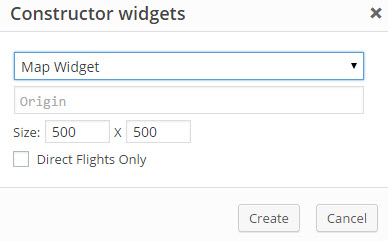 Press the Insert Search Form button to add the search form shortcode. A modal window will open with fields to specify the city of departure and the city of arrival.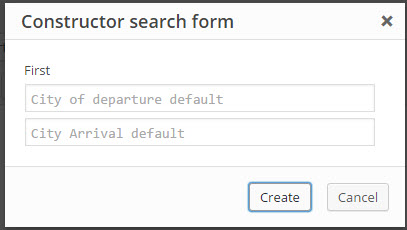 Keep in mind that these settings have a higher priority than those specified for tables, widgets, and search forms in the appropriate plugin settings.
Press the Create button once you select the necessary tool and fill out all the fields. A shortcode for table, widget, or search form will be displayed on the page.

Attention! You can change the city of origin and destination directly in the short code. To do this, use the IATA of the city or airport.
After the page is published, an appropriate tool will appear on it.