Localization
In this section you can change language of plugin widgets and tables. 
To change the language of widgets and tables go to Settings > Localization.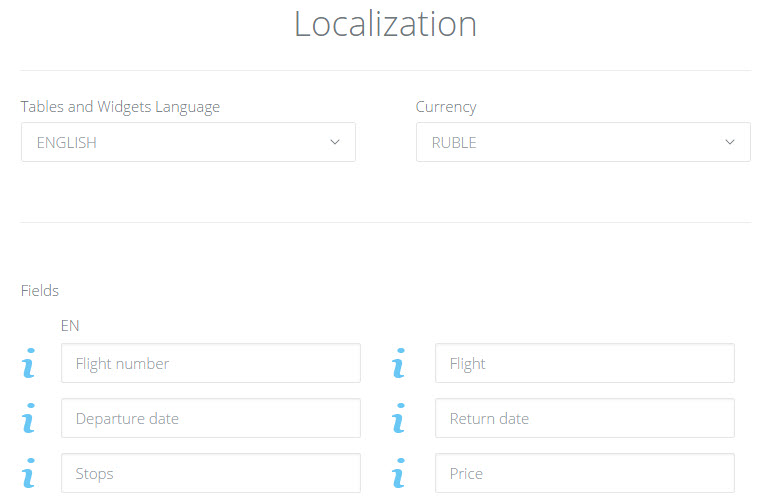 Widgets and Tables Language – Russian, English, Thai are supported for both table and widget tools.
Currency – currency to display the hotel and flight booking price.
Host - the host where search result will open (if you don't use White Label).
Field Names – allows for the changing of field names in the tables.