This post describes how to create a referral link to attract new partners to Travelpayouts.
How do I generate a referral link?
To get your referral link click Invite referrals on the Dashboard page:

You will see a window with your referral link. To track the performance of different referral links, click Add SubID and enter it in the field that appears (read more about SubID here).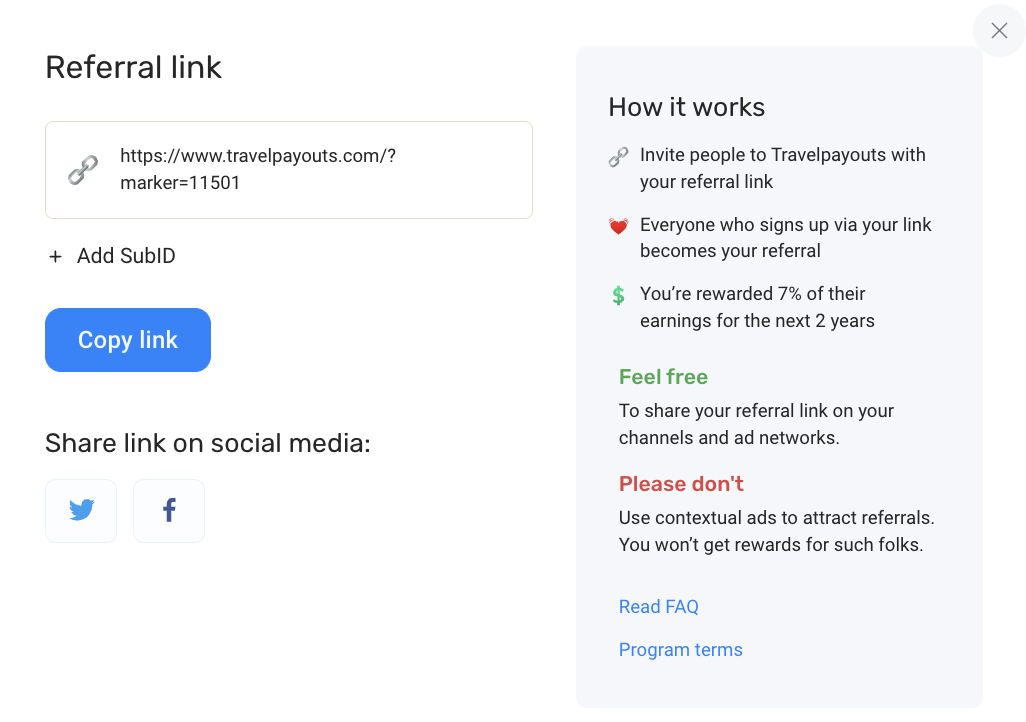 Click the Copy link to get the referral link.
Also, you can easily get your referral link in the Referrals section by clicking Invite:

How to simplify attracting referrals?
To make attracting referrals simpler and faster, we created a special link called "Powered by Travelpayouts" in all of our widgets. When users click on the link, they'll go to travelpayouts.com with your affiliate marker.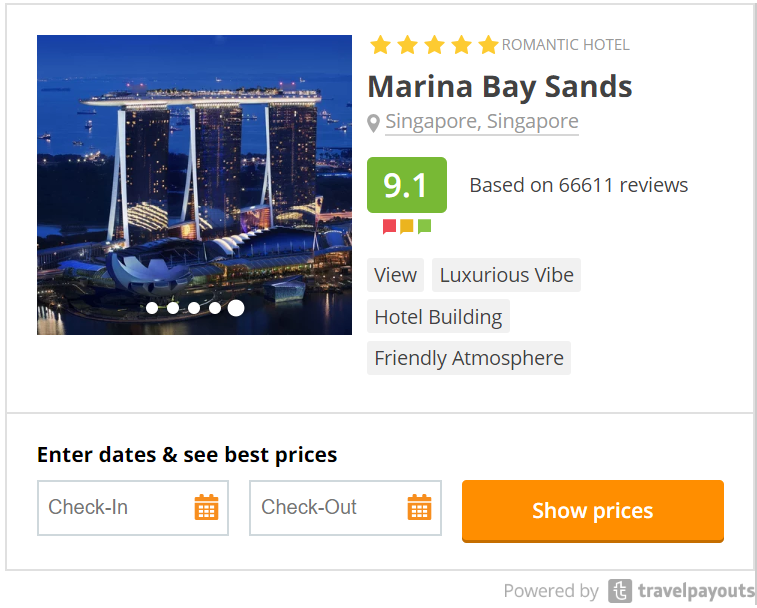 This link is hidden for existing widgets by default. To add a link to already placed widgets, go to the Travelpayouts affiliate dashboard and confirm its activation in the pop-up that opens.
This setting is available when you create widgets.