Find the list of partner tools available for travel brands at Travelpayouts.
Once you connect to a program from the Travelpayouts catalog, you will have access to all the affiliate tools of that brand.
Please note that the list of tools for each program is different. To see the available tools for an individual program, open its page and click on the Tools tab.
The left side of the window will display sections with information about the program's tools.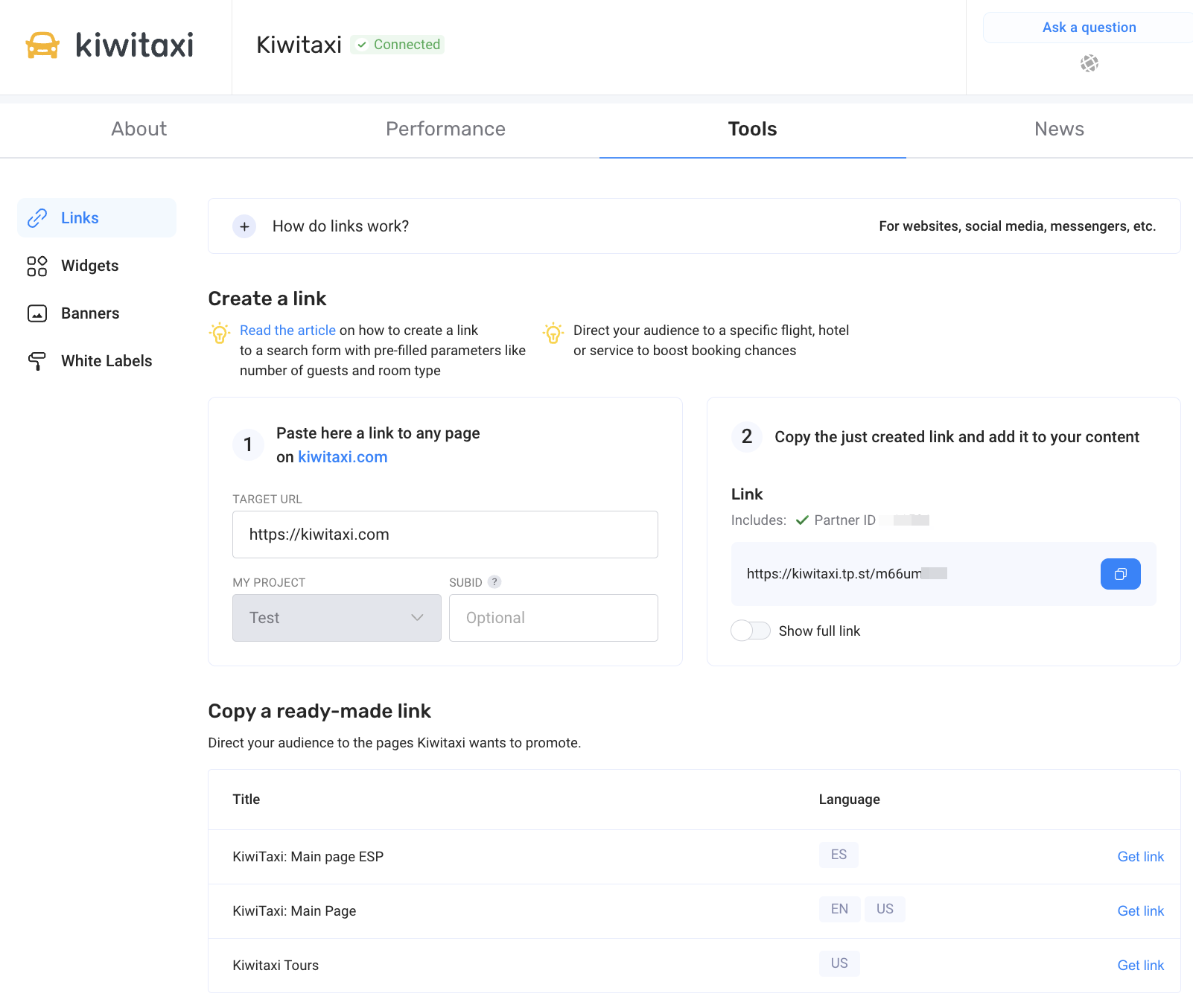 For more information on what's available on the program page, see the article About Programs.
What tools are available in Travelpayouts
In addition to these tools, the Travelpayouts platform also features:
WordPress plugin

— allows you to embed widgets and links into your WordPress site using a plugin. It can also embed SEO-friendly tables on airline tickets and hotels.

Money Script

— If your site already has direct links to websites of brands included in the Travelpayouts catalog, you can quickly replace them with Travelpayouts affiliate links. These links will contain your partner ID, allowing you to earn money from users who click on them and buy travel services.

Travel App

— an app template for finding flights and hotels. With the Travel App, you can create your own app, customize its look and feel, and earn rewards for purchases made using it.
The list of tools
A description of all tools together with useful links can be found in your affiliate dashboard in the Tools section.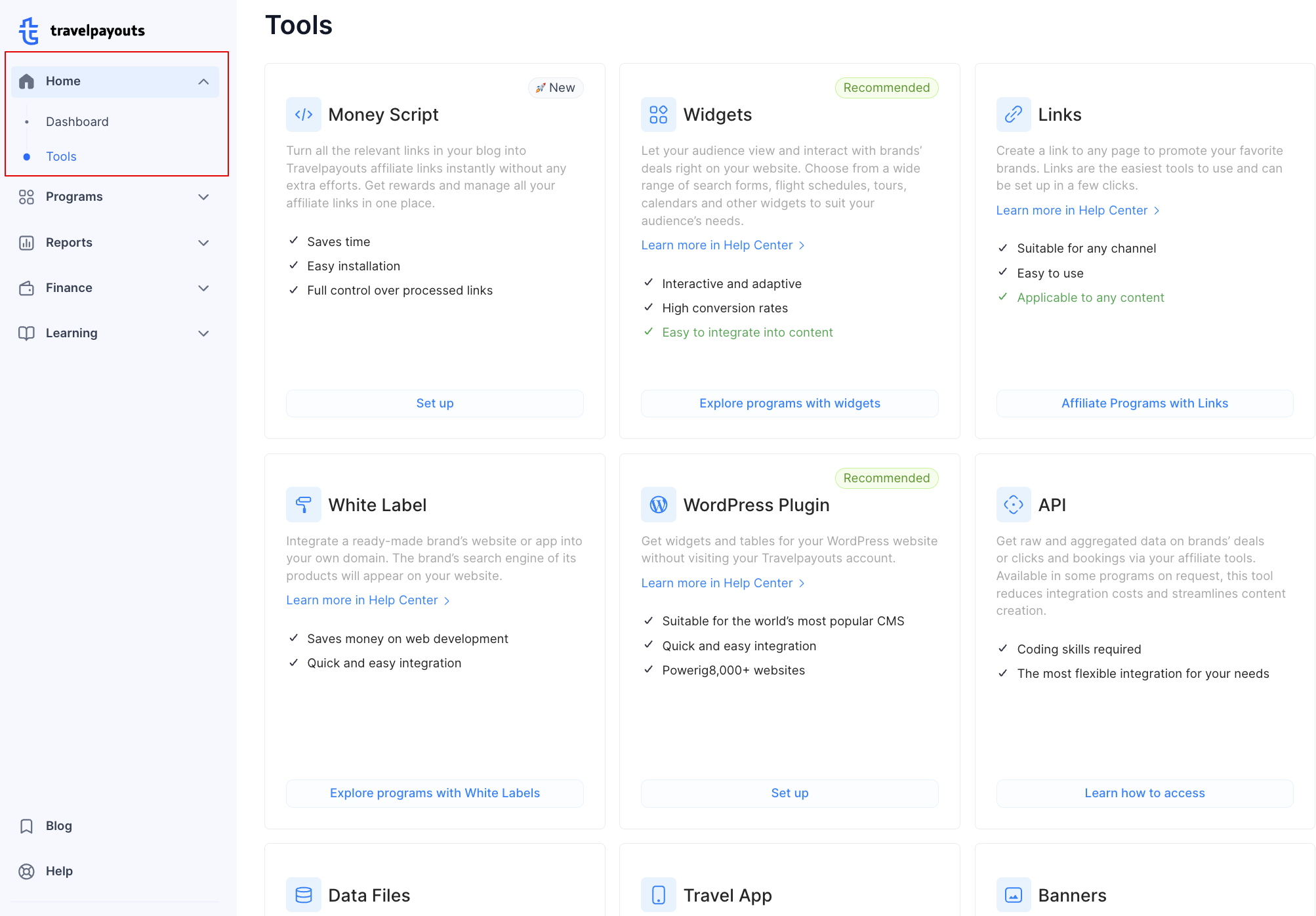 If you click on Explore programs with…, a list of programs filtered by this tool will open.
ZendeskWebWidgetPrograms
ZendeskWebWidgetAllTools