Popular destinations Aviasales
The report contains data on the most popular search destinations among people using affiliate links or forms by Aviasales affiliate program.
The report is based only on events with origin and destination information. The data can be different from other reports and is presented for your reference only.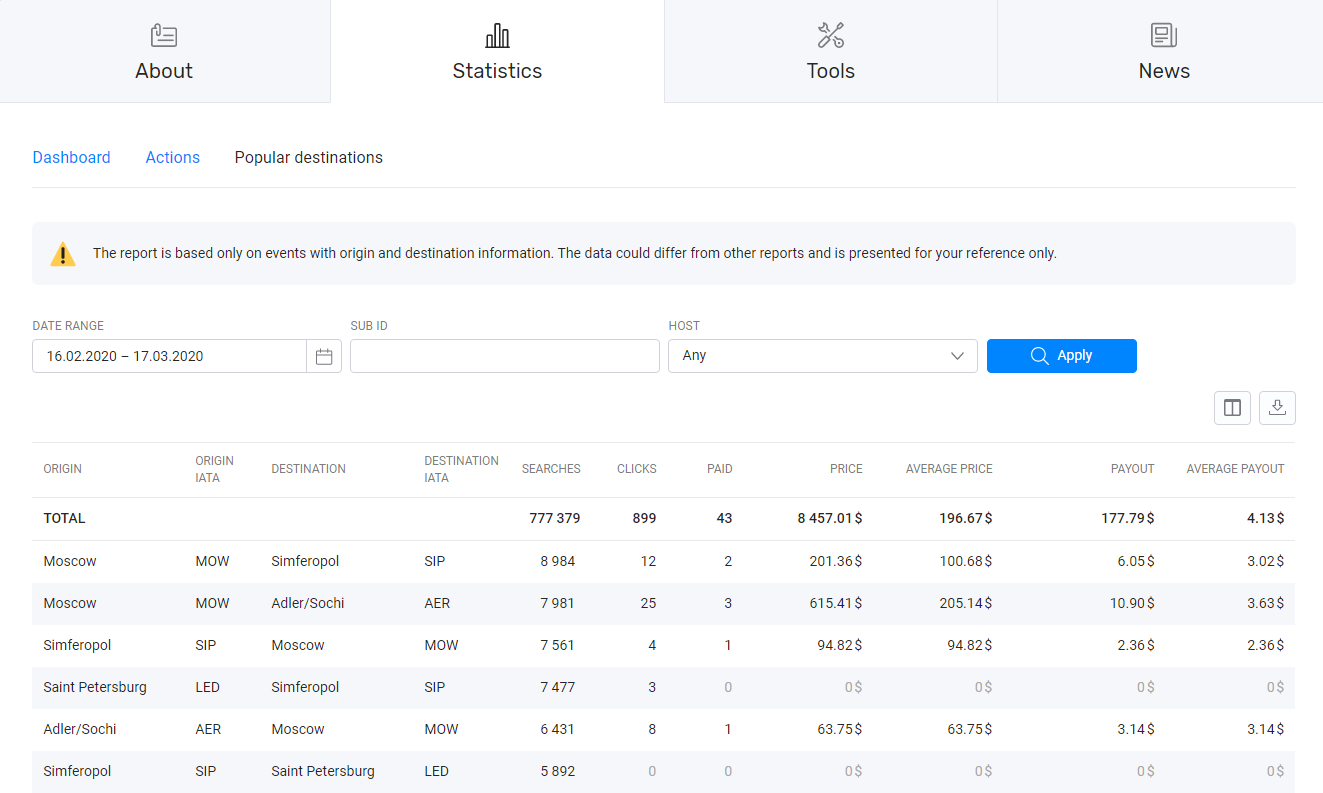 The report contains the following data:
Origin, Destination — search directions and their IATA codes;
Searches — the number of searches in this direction;
Clicks — the number of clicks on the Book button in the search results;
Paid — the number of paid bookings;
Price — the total cost of tickets;
Average price — the average price of tickets;
Payout — affiliate revenue received from these areas;
Average payout — the average revenue in each direction.
Above the data table, there is a field for selecting the reporting period, filtering by sub ID and host.
To show or hide some columns, click on the settings button above the table:

You can download the data from the table to a CSV file. To do this, click the download button next to the table settings.