This post provides step-by-step tips on how to place widgets on a Blogger website.
This article describes how to place the widget code in a site created on Blogger.
1. Click Layout in the left menu. Now you can click on any Add gadget link: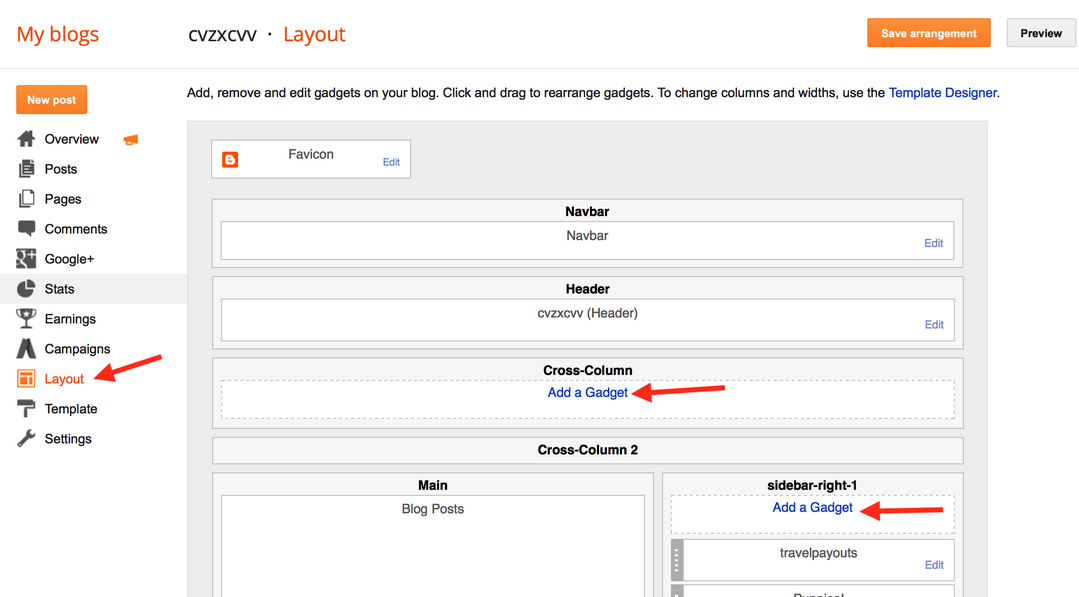 2. Click HTML/Javascript: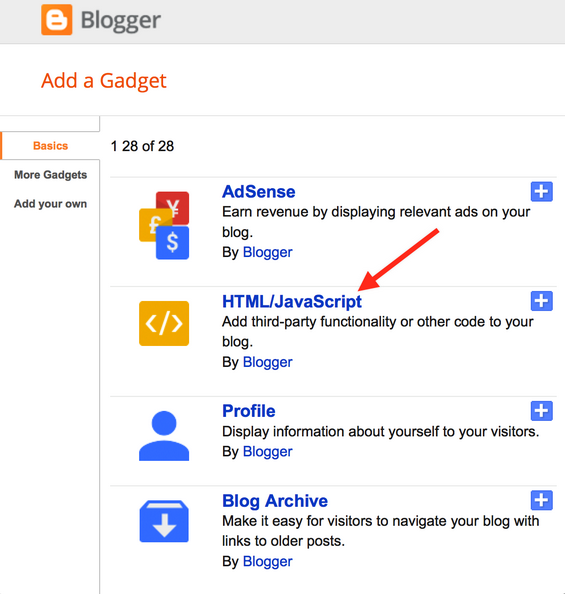 3. Type the gadget title and insert the widget code from https://www.travelpayouts.com: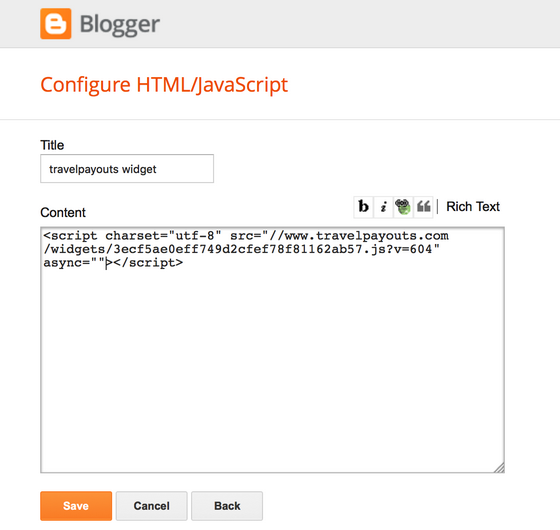 4. Click Save.
5. Click on Save arrangement button: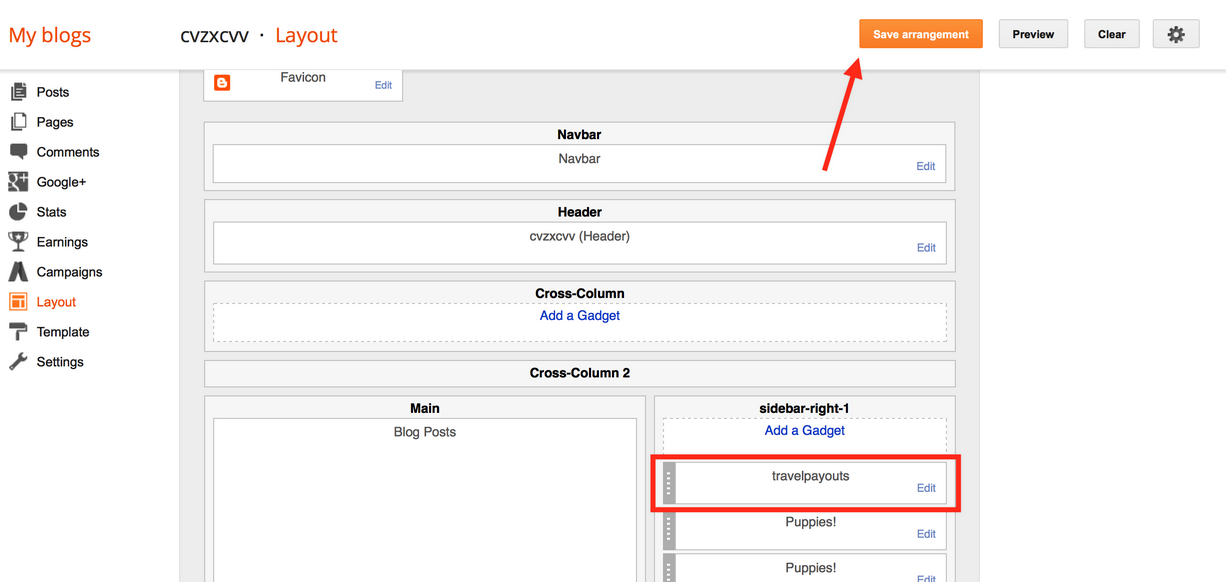 6. Open your blog URL: