How to place the widget in the Blogger-site
This article describes how to place the code of the widgeton the site created on Blogger.
1. Click "Layout" in the left menu. Afrter you can click on any "Add gadget" link: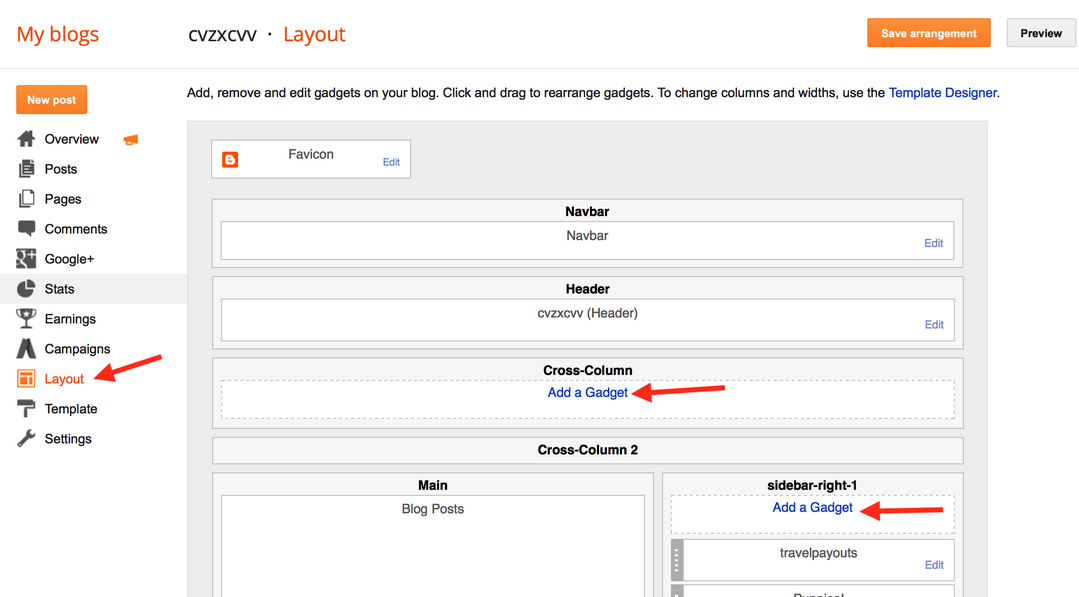 2. Click "HTML/Javascript":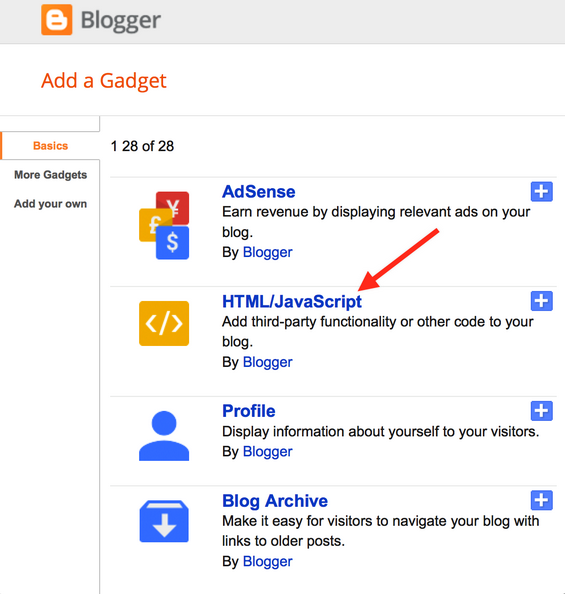 3. Type gadget title and insert widget code from https://www.travelpayouts.com: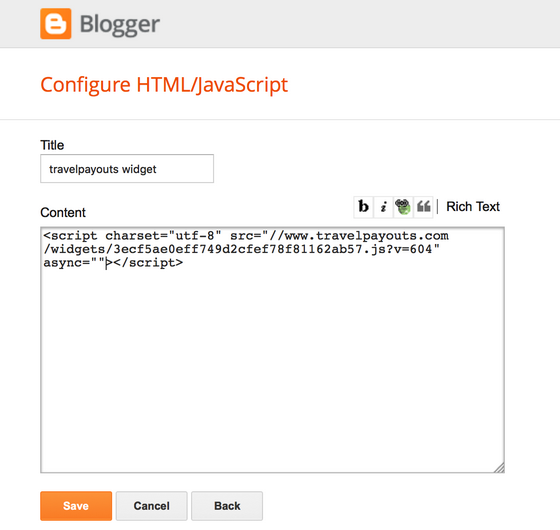 4. And click "Save".
5. Click on "Save arrangement" button: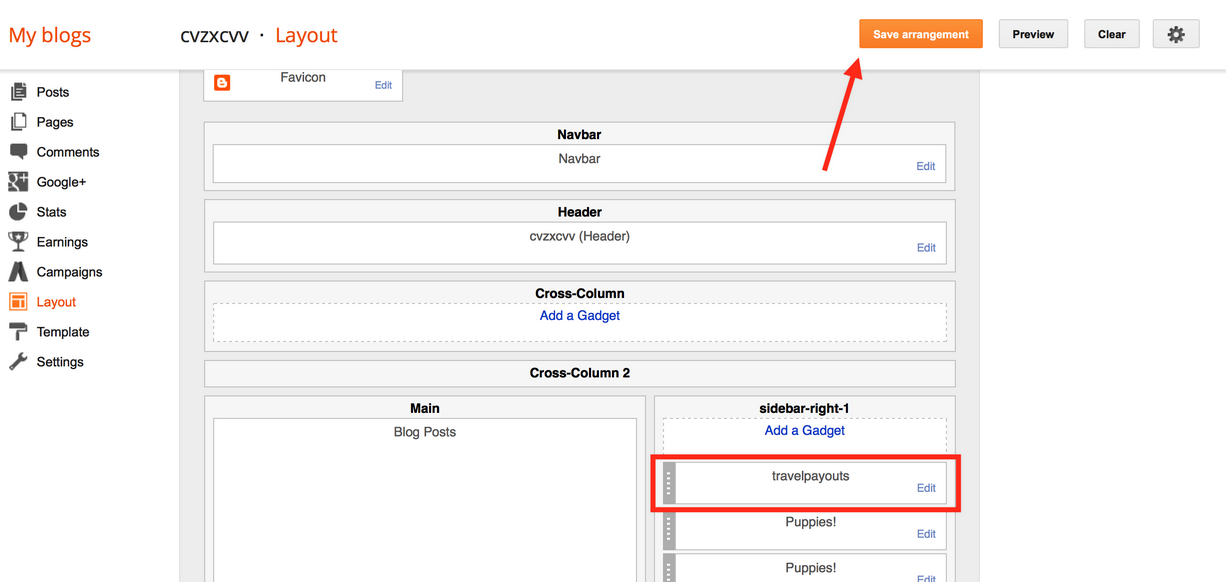 6. Open your blog URL: