How to translate our tools to your language
Please send a request to support@travelpayouts.com. Describe your situation and the needed language.
In case we can't assist you at the current moment, we'll suggest you to translate our widgets yourself. If you are ready to help us - here what's next.
Step 1. We'll send you an invite to transifex.com, a platform we use to manage our localization files. You'll receive an email from admin@transifex.com and will be granded access to your language.

Step 2. Log in to Transifex. Go from "Teams" page to resources page https://www.transifex.com/hotellook/travelpayouts/. You'll see all available projects for localization.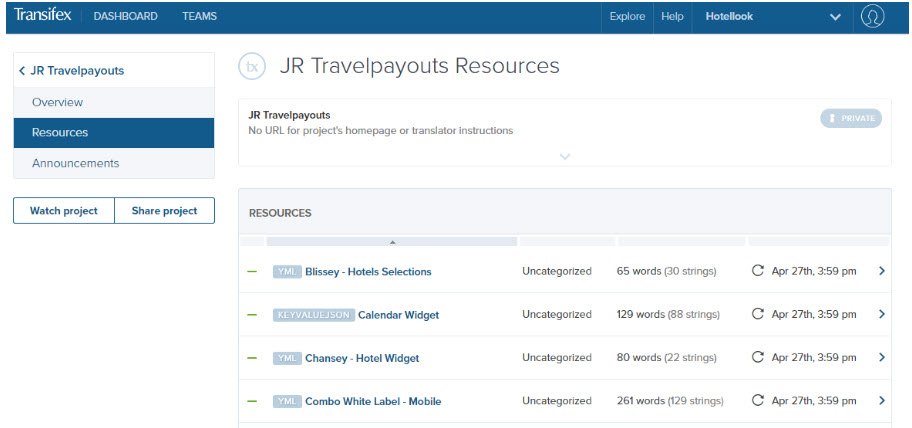 Step 3. Choose a project you'd like to start with. You'll see a list of languages this project was translated to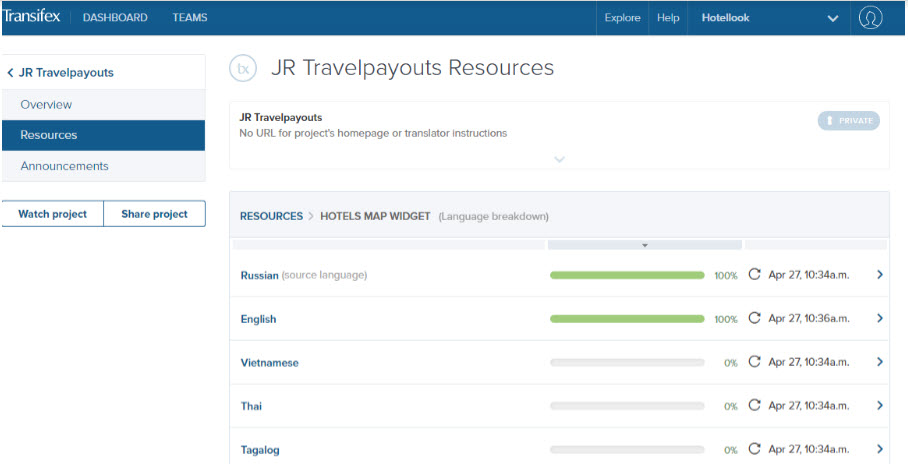 Step 4. Find a language you'd like (and was granted access to) translate, click on it, click Translate button.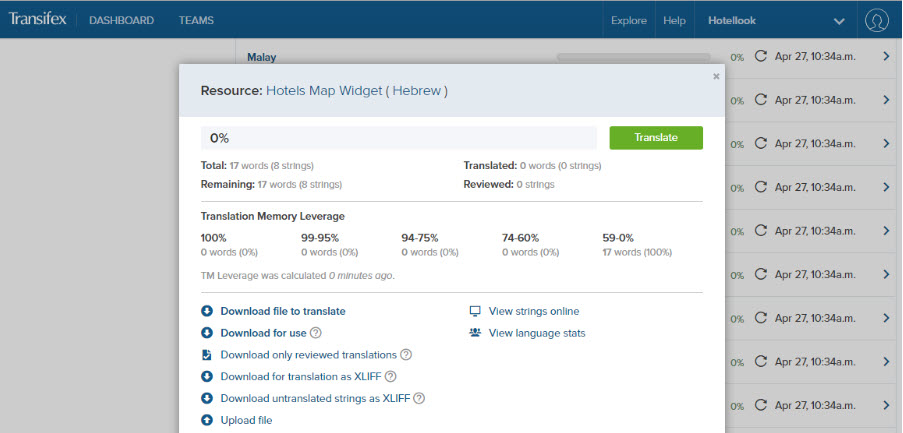 Step 5. You'll be transferred to localization interface and see some strings in Russian - that's because the default language for our localization files is Russian. Don't worry - you can make a translation based at any other language the project was translated to.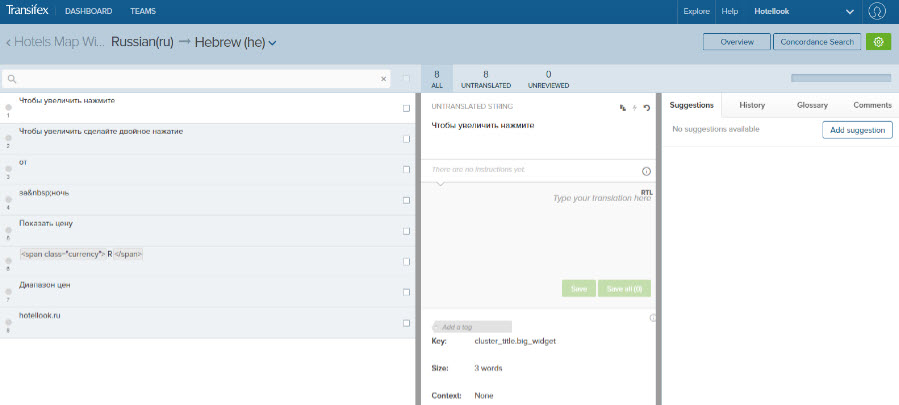 Step 6. Click on Settings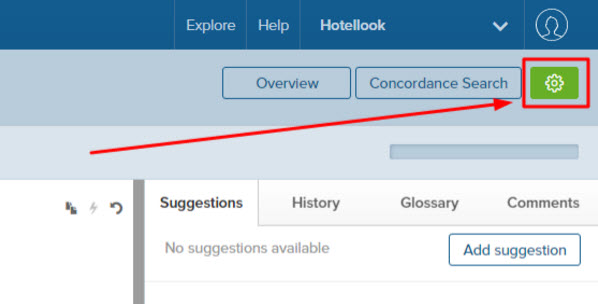 then Show source strings in Russian
and choose, in example, English.


Step 7. Now you see strings in a chosen language and can start to translate them.



Step 8. Type a translation in highlighted area, navigate to a next string after you finish. For you convenience you can see a string in a few places.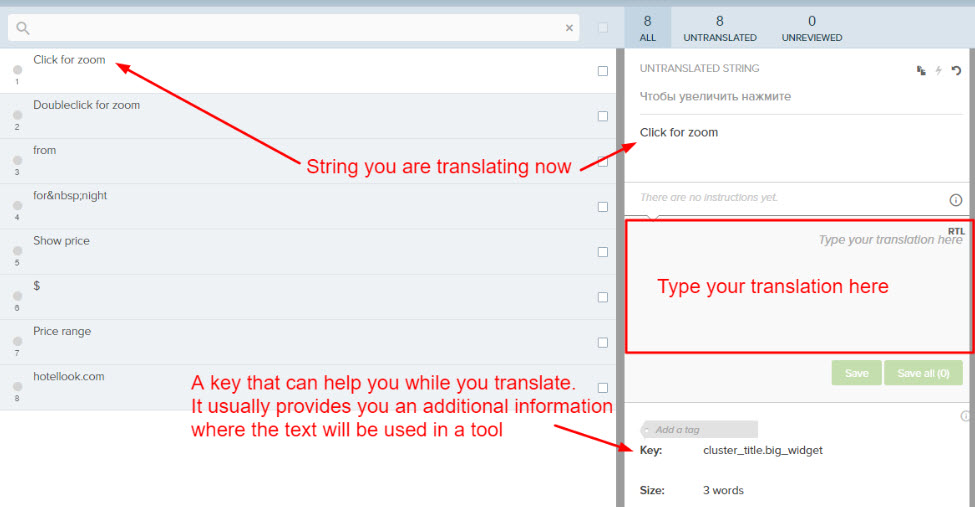 After you finished to translate tools to your language please notify us. You translations will be reviewed by us and if everything is ok - we'll add them to the queue for integration. In case you have any question - please email us at support@travelpayouts.com.