How long does it take to moderate a request for collaboration?
The time to approve an application to join an affiliate program depends on the advertiser. On average, it takes from three days to two weeks.
The review time depends on the amount of information provided. The more detail you give, the faster will be the process of moderation.
First of all, be sure to read the program rules.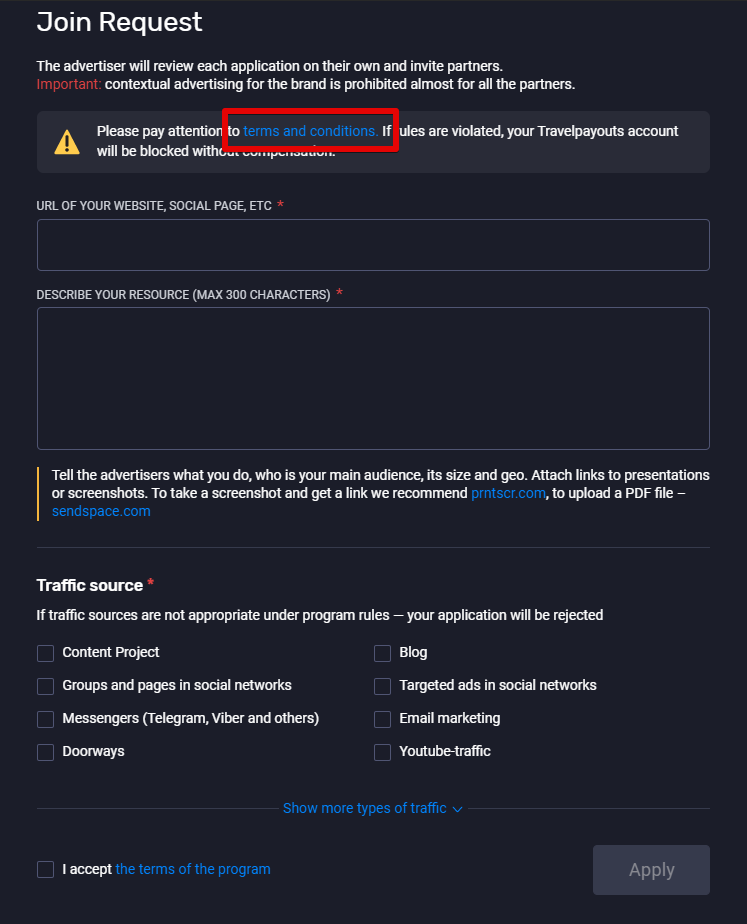 You can find out in the rules which projects advertisers accept and which traffic sources can be used. This allows you to avoid wasting time on moderation in case of non-compliance with the conditions.
After reading the rules, you can start filling out a form where you need to describe in detail the materials and traffic sources.
Go to the programs list.