Here, you can learn how payouts are sent and how to confirm payment details.
Payments are made automatically once a month.
Confirmation of payment details is an important precondition for making payments.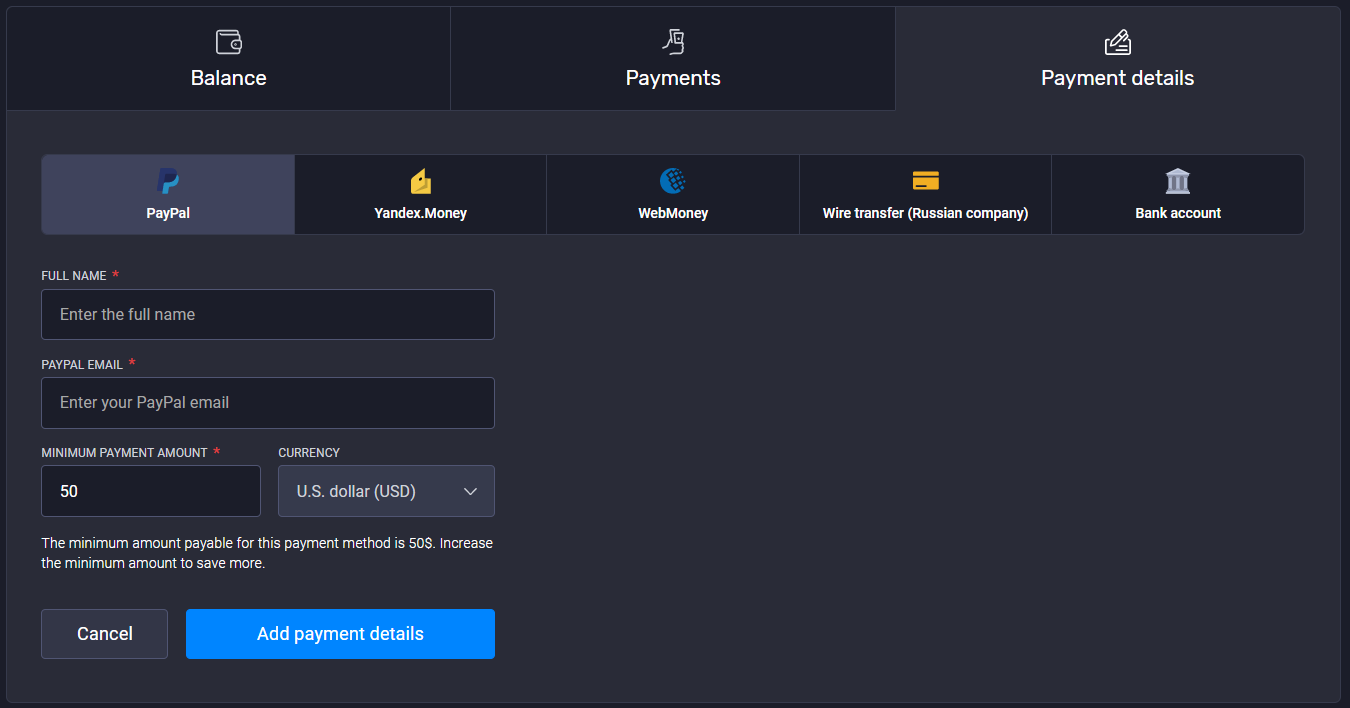 If you change your payment details, you will receive an email with a link that you need to click in order to confirm the changes in the payment details.
If you do not pass the confirmation stage, the automatic payment will be sent to the old payment details or won't be sent (if the details were not filled in).