Learn how often you can change the withdrawal method for your commission.
The withdrawal method can be edited an unlimited number of times. This can be done in the Finance — Details section.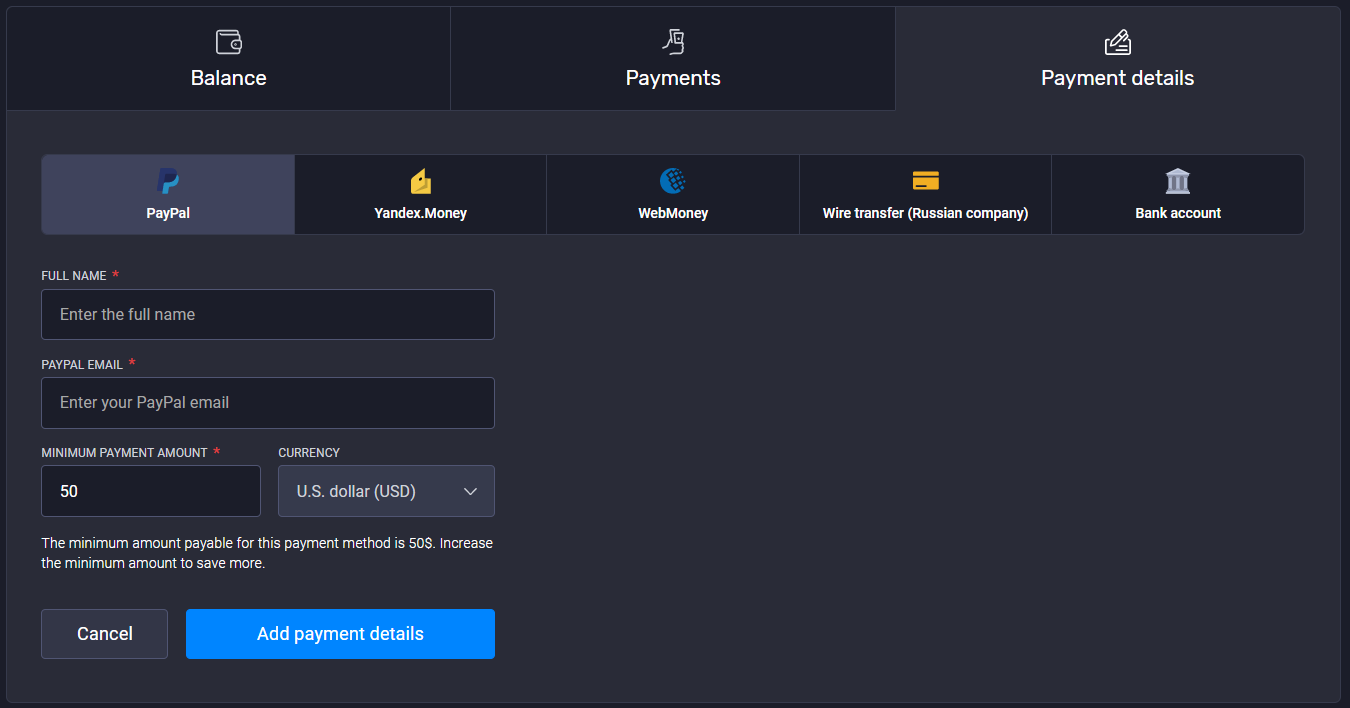 It is important to note that the payment details must be specified at the time of payment. Money transfers are carried out from the 10th to the 20th day of each month. If the details were changed during this time period, you need to contact technical support team, since there is a possibility that the withdrawal of funds will be carried out using the old details.