About advertisers widgets
This article describes what widgets are available in the Travelpayouts affiliate network, where to find them and how to install them on the site.
What are widgets?
Widgets are interactive promotional material with which a user of your site can interact (e.g., search form, calendar, useful material that is automatically uploaded to the site). The article Affiliate programs tools contains summary information on types of promotional materials.
If the user interacts with the widget (for example, clicks on the Details/Buy/Search button, etc.), he will be redirected to the advertiser's page. The page displays search results on request or information that helps the user to buy advertiser's services.
How to find an advertiser's widget
To find an advertiser's widget, open your personal cabinet and go to the Programs section, find the right advertiser and click on its logo (if you are subscribed to the program, you can click the Tools button).

You can start working with the tools of the program only if you accept terms and conditions of the agreement and join the program: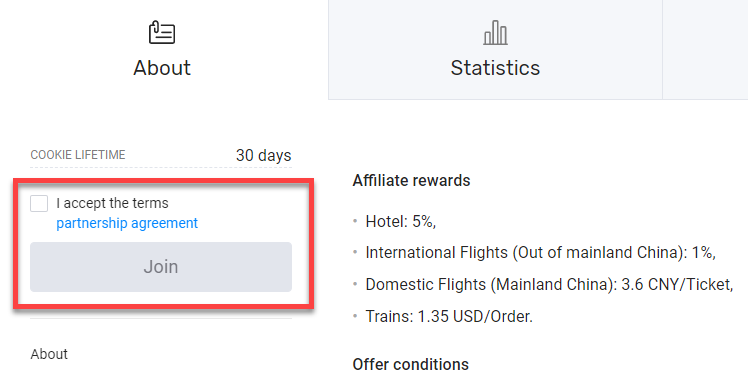 After you have joined the program, go to the Tools tab and select the Widgets section.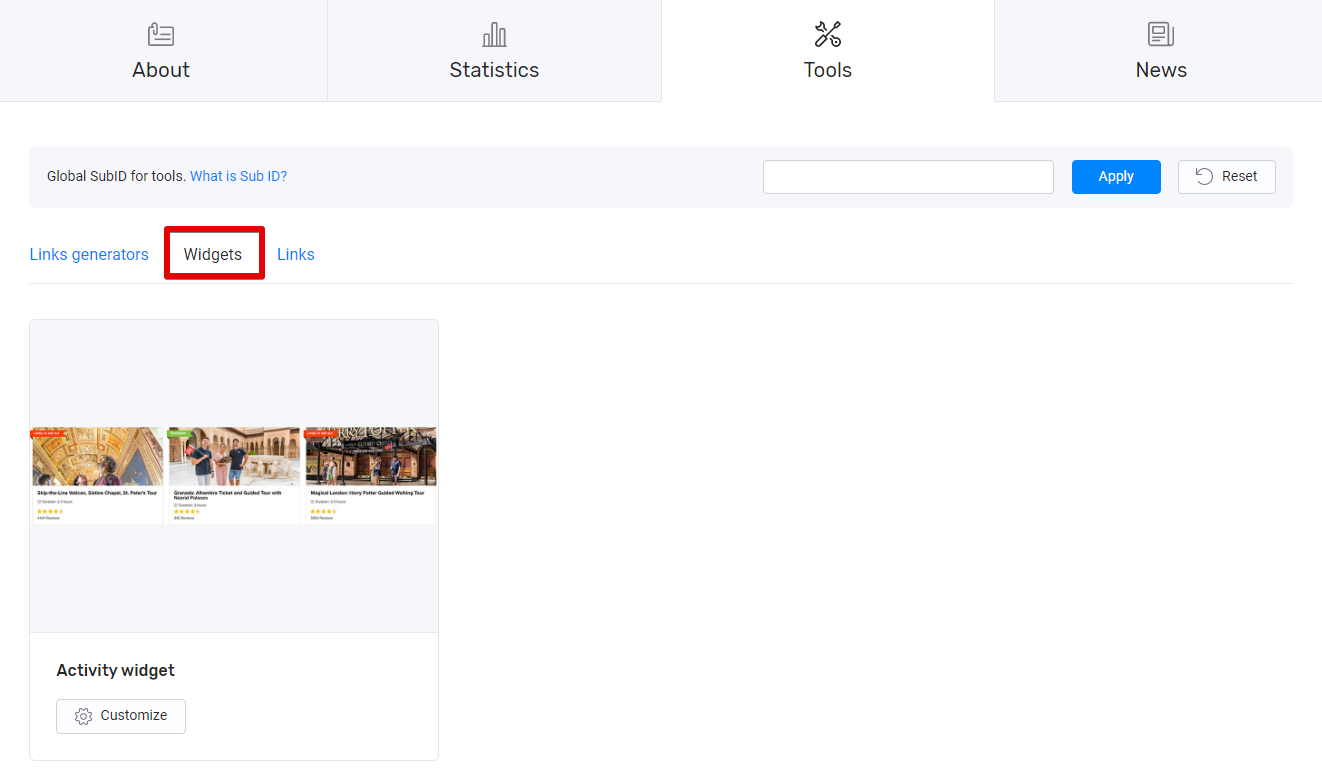 How to install the widget on the site
To add an advertiser's widget to the site page, click Get Code or Customize if the widget supports customization.
You will see the window with widget code.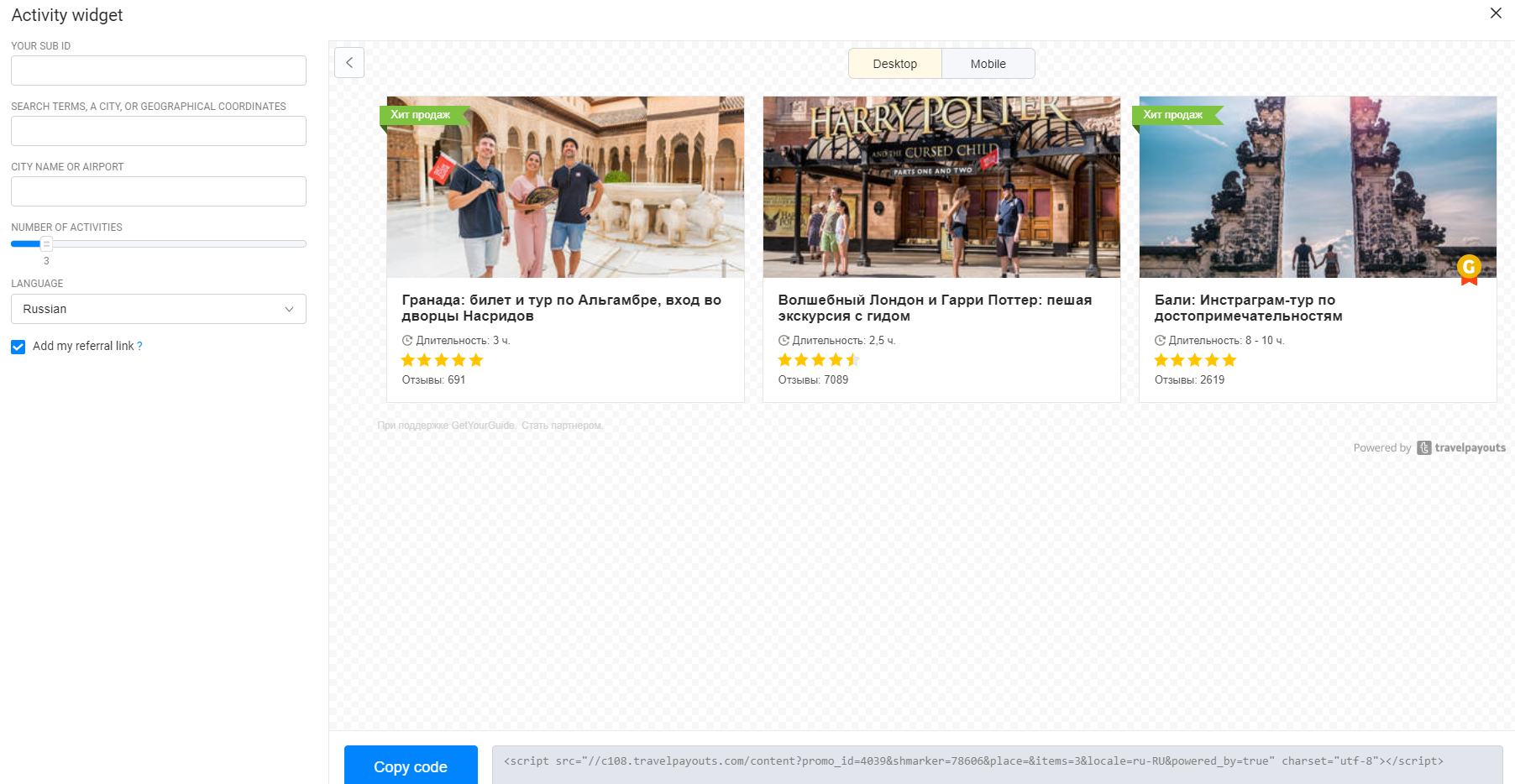 Copy it and add it to your website:

All widget redirections are automatically fixed in the statistics. It is due to an affiliate marker, which is added to the code of each widget.
Some widgets can be additionally configured.
Also please pay attention to such a property of widgets as adaptability. An adaptive widget automatically adjusts its size to the page size. A non-adaptive widget remains unchanged at any size.