Types of advertisers widgets
The article describes the types of advertiser widgets available within the affiliate network.
On the Programs List page you can select only those advertisers who have the widgets you need.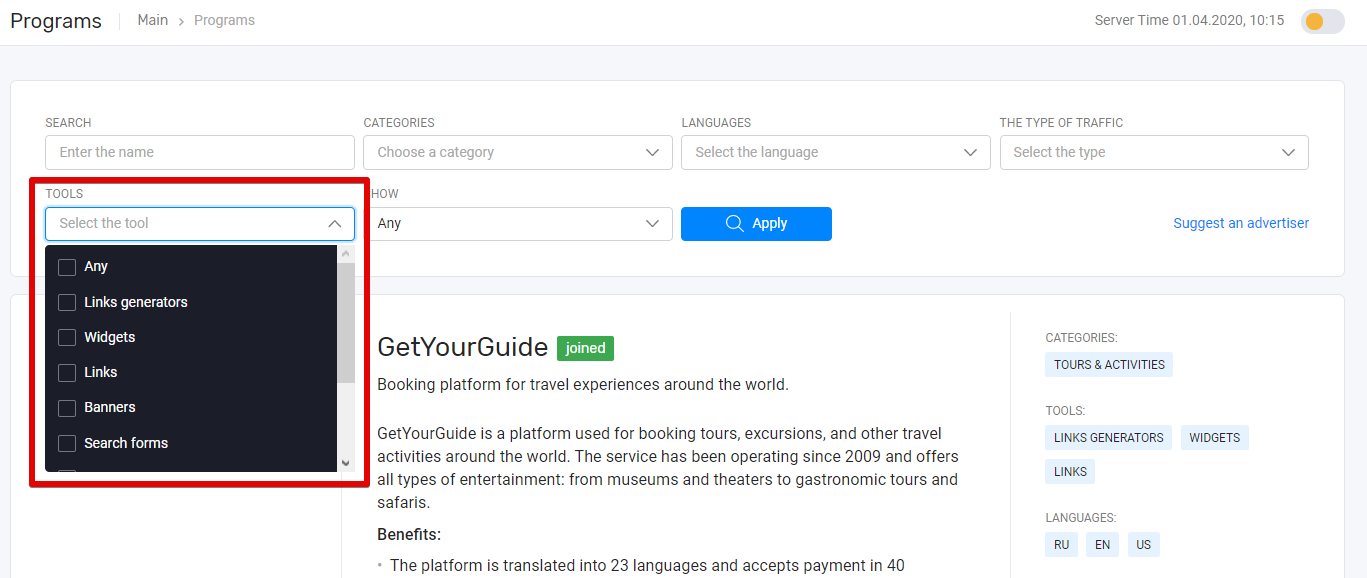 Search form
The user enters certain data in the search form, such as the number of passengers, the date of departure and return, and the age of any travelling children. Next, he/she starts their search and is sent to the advertiser's site.
Information widget
The Information widget provides both general (e.g. a list of cars) and statistical information (e.g. an accommodation price chart). These widgets also include widgets with grouped information from the advertiser's website (e.g. hotel information).
Feedback widget
The Feedback widget groups information using API and displays it on the page.
Context widget
The Context widget includes information about the advertiser's service (e.g. excursions or tours). When the user is redirected via this widget to the advertiser's site, detailed information about the service is displayed alongside a purchasing option.
White Label
This widget can function as any of the widgets described above. The main feature of the White Label Widget is that it allows you to display search results on a partner's website (without going to the advertiser's website).
Depending on the widget properties, the user can pay for the service on either the partner's page or the advertiser's page.