This article explains how to create a link to a specific flight ticket on the WayAway website.
You can create a short link to a specific flight ticket with your Partner ID directly on WayAway website.
Note: To be able to create a link you need to register in Travelpayouts and join WayAway program.
Follow these steps to create a link:
1. Open WayAway programs page in your affiliate dashboard.
2. Open Tools tab and click on Links
3. Copy the link from the Link field: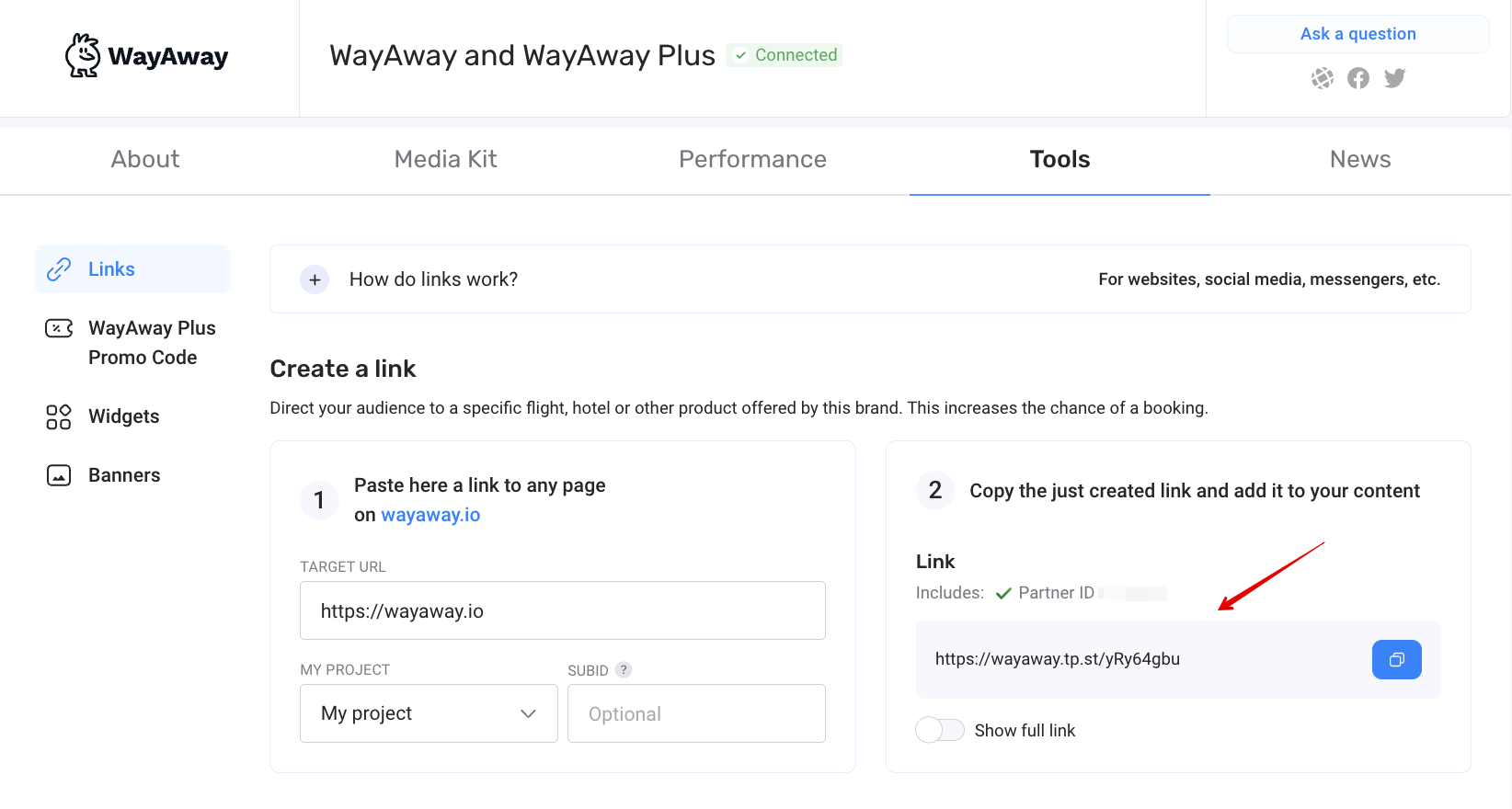 4. Paste the link in the browser
5. Start a search for the destination or route you need. To get a link to a specific flight ticket, click on the arrow in the search results.

6. Select the social network you want to send the link to or click Copy link.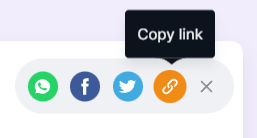 As a result, you will have a short link similar to the following one: https://wway.io/tdeat
To make sure that the short link contains your partner ID, use any short-link expander. For example http://longurl.ml/. Paste the short link into the input field and click Uncover URL. You will see the full link below. Make sure that there is a marker= value that contains your partner ID.
Please note! It is not possible to simply add your partner ID to the short link. It is imperative to go to the WayAway.io website with the link containing your partner ID first, and only then copy the link to the flight ticket.