In this article you will learn how to update your account's email address.
Go to your profile page and click the "Change email" button in the "Email" section: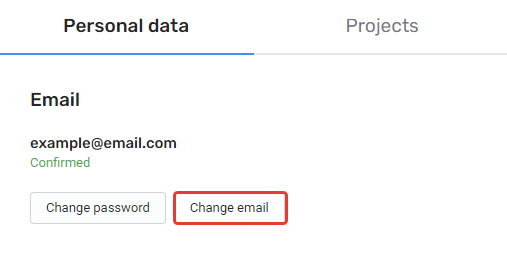 In the opened form, you can specify your new email address. To confirm the change, you need to enter your password and click the link in the email that we will send you for verification.