The article describes how to execute the right to be forgotten and delete your account.
To delete an account in Travelpayouts, log in to your account, go to the partner's Profile and click Delete Account.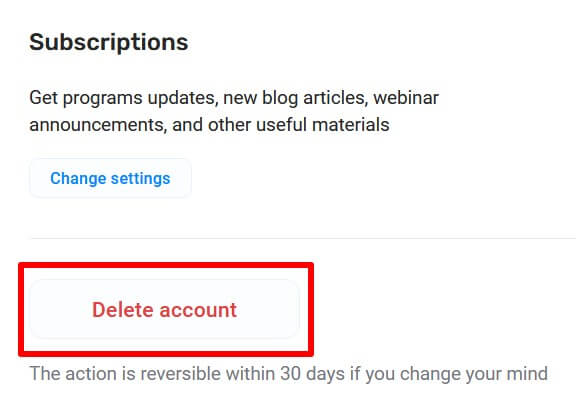 In the window that opens, confirm your intention to delete the account. To do this, click Yes, delete my account. We will send a confirmation link to your email address. Open your email box, find a message from us with the verification link, and click on that link.
In case you don't have access to your email, contact our support team at support@travelpayouts.com.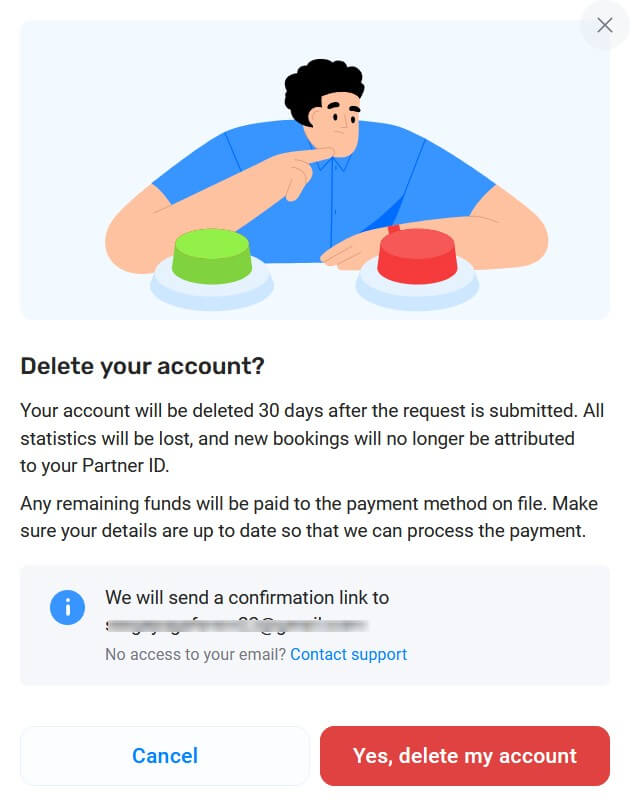 If you don't want to delete the account, click Cancel.
After deleting your account, you will have 30 days to restore it by clicking Restore account. Otherwise, after 30 days, the account will be permanently deleted.