Here, you can learn how to change the widget settings for your Project.
You can start using Travelpayouts widgets in your posts immediately after the plugin installation.
If have the plugin version before v.1, you can customize the widgets by changing their size, color, and values in some fields using the Settings menu for the plugin.
To change settings:
1. Go to the Widgets section of the Travelpayouts plugin.
2. Click on Aviasales or Hotellook program.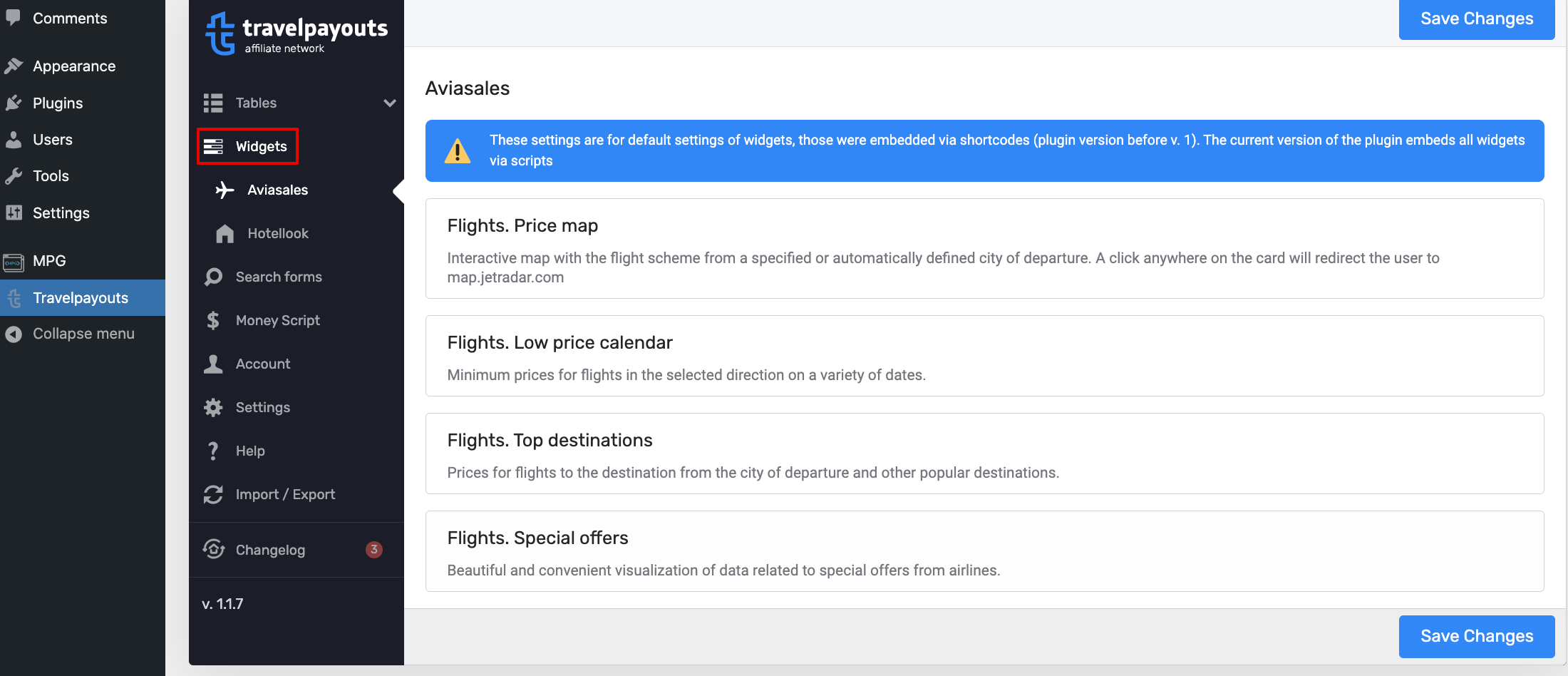 3. Select the widget you want to setup from the list.
4. Make changes to needed setups.
Widgets settings can include the following paramters:
Help link:

Widget Example — hover to see a preview of the widget
Travelpayouts Help — a reference to the article on this widget in our knowledge repository

Number of Widgets — number of widgets on a single page
One Way — check to display only one-way flights
Draggable — check to make the map draggable
Select Color — map style customization
Additional Marker — use SubID to track clicks in a widget
Destination — specify the city of arrival
Disable Zoom — apply a maximum map zoom limit
Origin — specify the city of departure
Period — specify the vacation period
Size (px) — widget size
Pin Size — specify map pin size in pixels
Responsive — some of our widgets are responsive. They will automatically fit into the page size.
Hide Logo — check to remove the Aviasales logo from the widget
Direct Flights Only — check to display only flights with no stops
Scroll Wheel Zoom — check to enable mouse scroll zoom on an embedded map
Width (px) — widget width
5. Save changes.
For plugin version after v.1.0.1
If you are using the plugin of the newer version, you will be able to set up widgets at the same time as you place them in the article, you can learn more in the How to add widgets, tables, and links using the plugin article.