Adding Search Forms with plugin
The plugin allows for the adding of a flight and hotel search form on your blog pages.
Go to the Search Forms section of your dashboard and add a new search form. Get more detailed information about search form customization here.
After adding the search form, uncheck the Short code and Iframe code boxes and copy the search form code.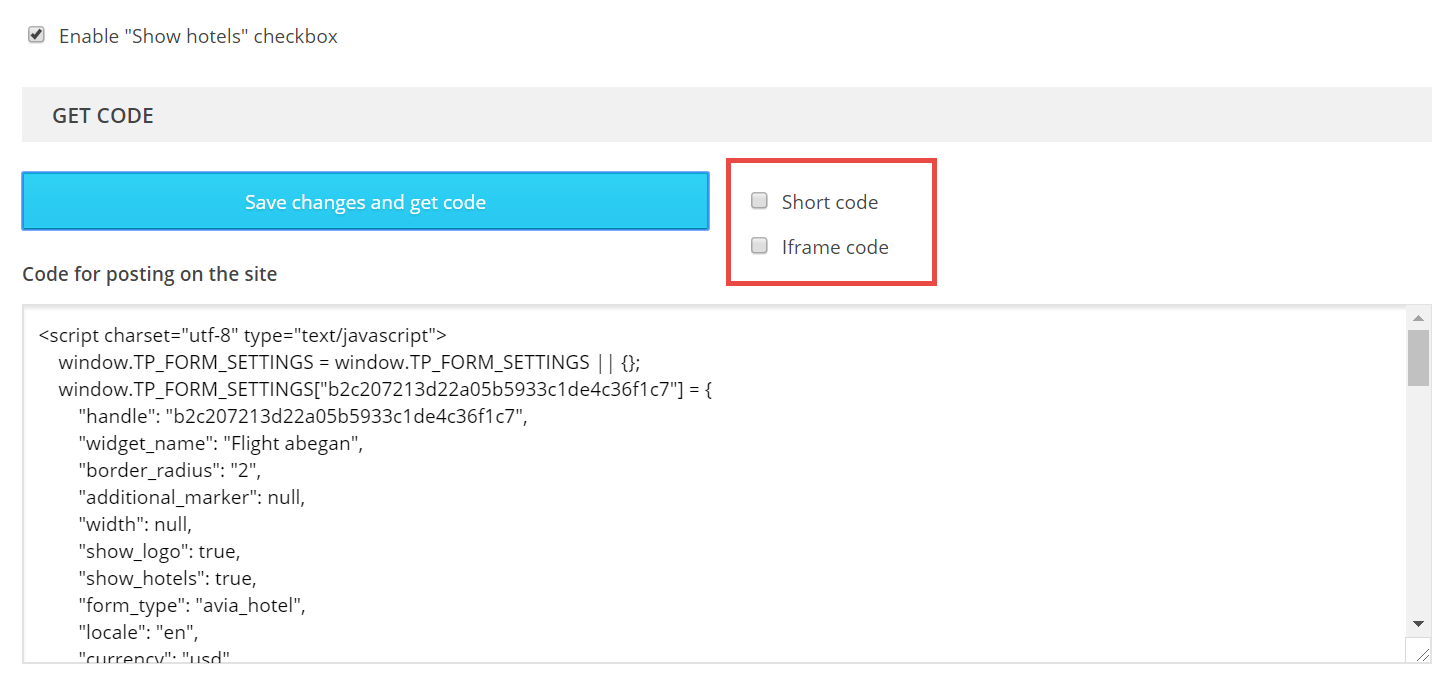 Then return to the Travelpayouts plugin and go to Search Forms.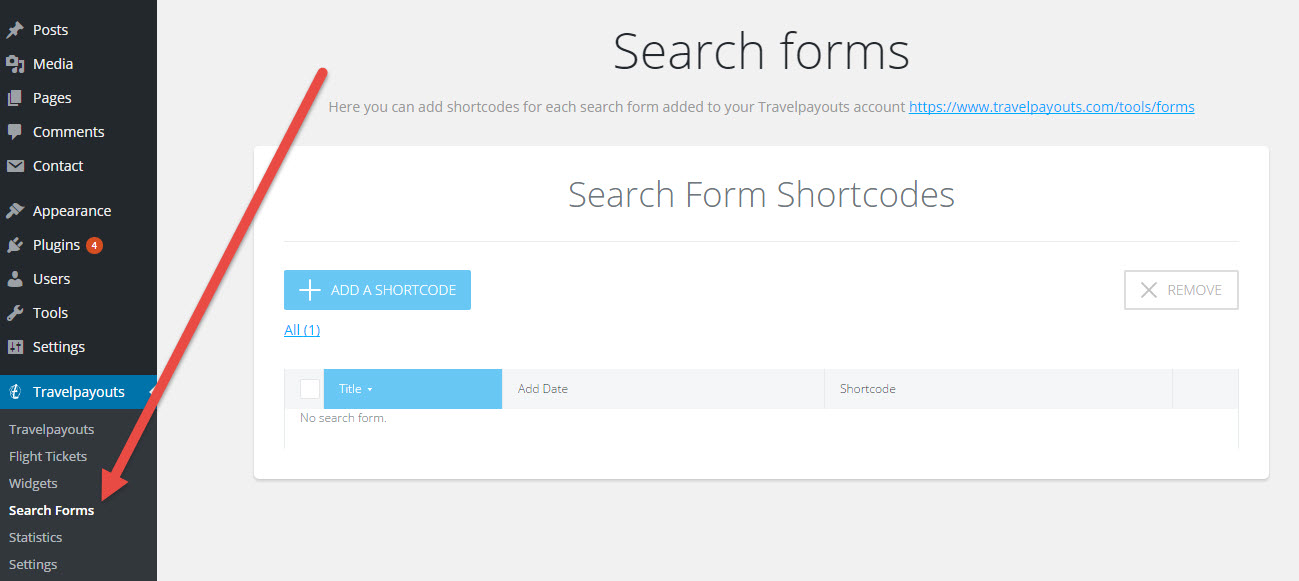 Click the Add a Shortcode button. You will be taken to a new page for search form Shortcode generation.
Enter the shortcode name and insert the previously copied search form code into the TravelPayouts Form Code text area.
Attention! You can specify the city of departure and the city of arrival in any of three ways:
When adding a shortcode to the website page.
When adding a shortcode in the Search Forms section of the Travelpayouts plugin.
When adding a search form in your dashboard.
The above list is sorted in order of priority, i.e., the city of departure and the city of arrival specified when adding a shortcode to the website page will have a higher priority than the other two options