Learn how to place Aviasales and Hotellook search forms using the WordPress plugin.
The Travelpayouts plugin for WordPress allows for the adding of a flight (Aviasales) and hotel (Hotellook) search form on your blog pages.
To place a search form when editing a page, click on the Travelpayouts icon in the editor menu: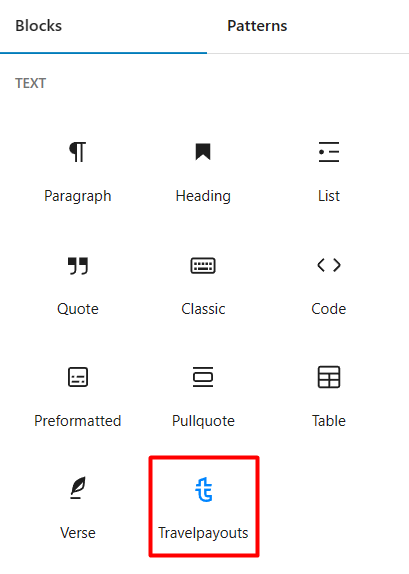 Click on the Widgets button and select Aviasales or Hotellook. Click on the Settings button next to the search form widget. In the window that appears, you will be able to customize the form.
After configuring the form, click on the Embed widget button.