Use this guide to set up CNAME in the DirectAdmin panel.
In the main menu of the control panel, click on DNS Menu – DNS Management. If there is no such option, activate it through the hosting administrator or registrar.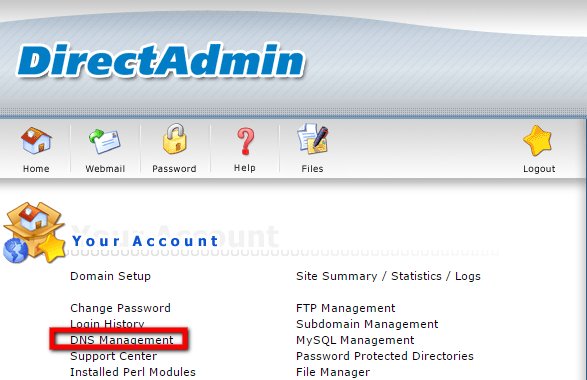 Below, in the table, create a CNAME-record, having specified in the field the subdomain address, for example, avia, and in the right field, the address - whitelabel.travelpayouts.com. with a dot at the end.