Learn the minimum payout amount for withdrawal, which depends on how you set it up.
The minimum amount for revenue payout from the Travelpayouts affiliate network depends on the payout method.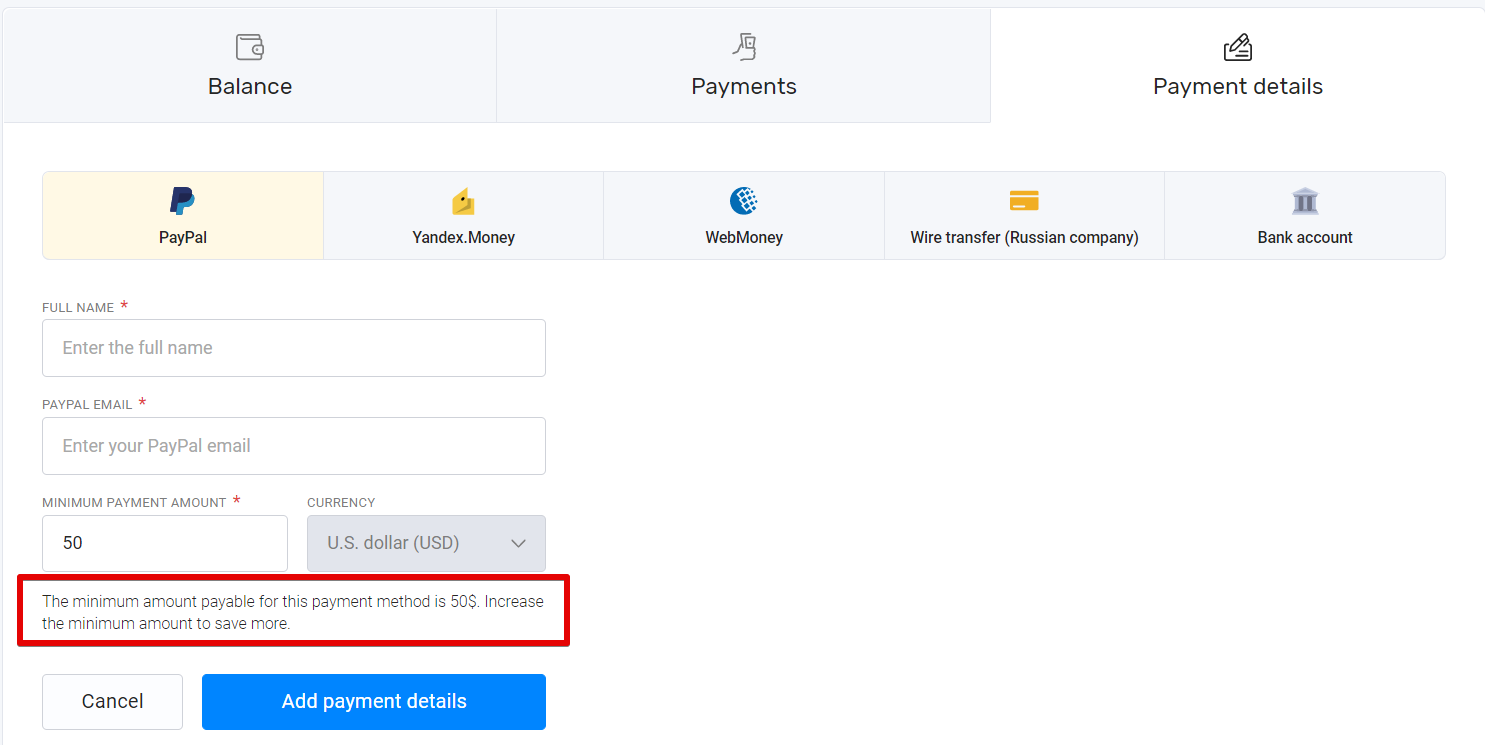 When you select a payment method in the Payment details tab of the Finance section, you will see the minimum amount that must be on the affiliate's account in order to begin the payout process.
We recommend using this setting to limit payouts. You can specify the amount you want to accumulate and then payout using the specified details.
If previously paid bookings are cancelled, your balance will be reduced, sometimes to the point that the amount becomes less than the minimum. In such a case, the payment will not be made.