Read this post to learn about the Aviasales map widget and how to set it up.
The map widget is an interactive map that illustrates flights price from the city specified in its settings.
If no city is specified, the widget independently determines the city in which the user is located and displays the city on the map.
To configure the widget and get its code for posting on your website, go to the Aviasales affiliate program, select Tools and there is the Widgets section. Click Customize to change the widget settings and get a code.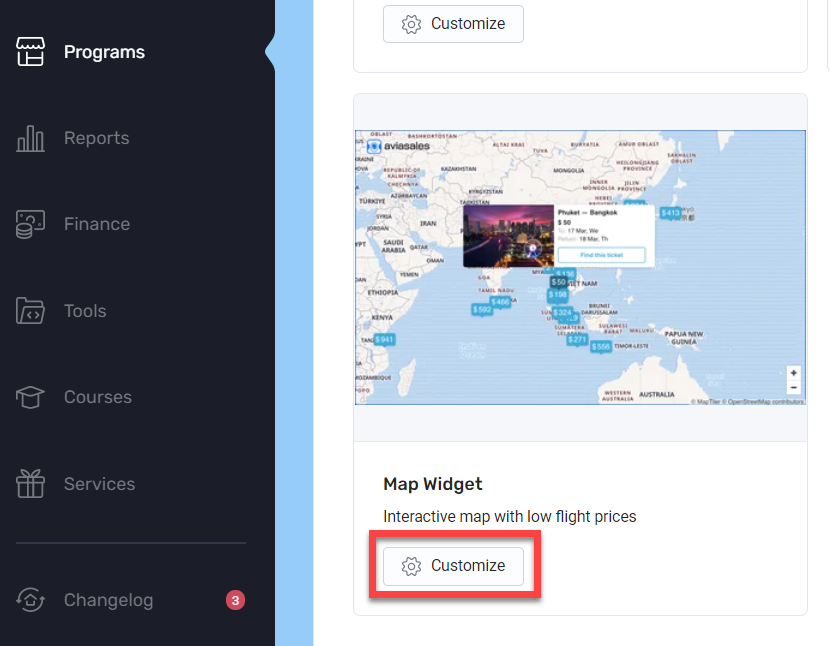 Widget settings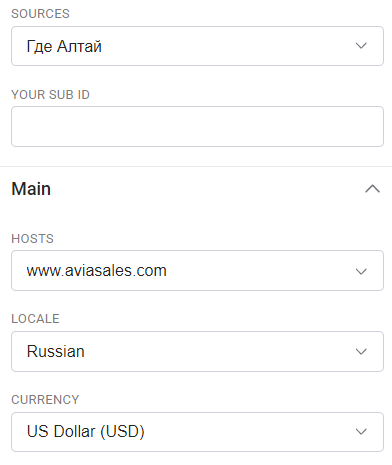 Projects

— select the

project

where the widget will be placed
Your SubID — partner SubID
Hosts — is a site on which a list of tickets opens when you click on the widget. To open ticket search on your website, create and configure a White Label, then select it in the list of domains
Locale — the language of the map
Currency — the type of currency in which the cost of found tickets will be displayed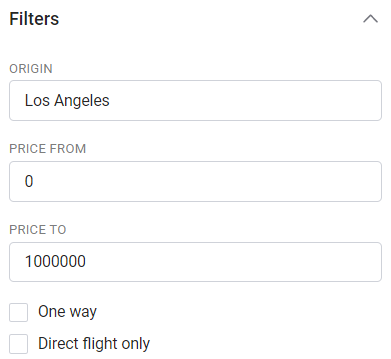 Origin — indicates the city that will be marked on the map as a departure point by default
Price from, Price to — specify the price range
One way — show prices for one way tickets
Direct flights only — only direct flights are shown on the map
After finishing the configuration, click the Copy code and place the widget code on your website. Please note that if your site is powered by WordPress you can use our plugin to host widgets and other affiliate tools.
Example of widget
Why are there different prices through aviasales.com compared to White Label?
Aviasales queries dozens of agencies and airlines to get ticket prices. Not all agencies/airlines support affiliate markers and we remove these agencies/airlines from our affiliates' search results (please note that the number of agencies/airlines is rather small). This means that, in some cases, prices found through an affiliate White Label may be slightly higher than on the Aviasales site.