How to receive your payouts, what is the minimum payout amount, etc.
On the Travelpayouts platform, you can choose from several payout methods in order to receive earned rewards.
Please remember that before you can receive a payout on your account, you need to reach the minimum payout amount on your balance. This value depends on the chosen payout method.
The amount of the earnings is different for each program and is specified in their respective rules on the About tab in program details.
Note. The selected payout method defines the currency that will be used for your earnings calculation and payouts.
Payout method

Minimum payout amount

Notes

1

Bank transfer to foreign currency account (USD, EUR)

EUR 400

USD 400

Travelpayouts covers the cost of the transfer from our bank. The beneficiary's bank fee and the cost of the incoming payment are paid by the partner.

2

PayPal

USD 50

PayPal fees are compensated by Travelpayouts.

3

WebMoney (WMZ)

USD 10

WebMoney fees are compensated by Travelpayouts.
How to set up a payout method
Log in to your

Travelpayouts

account

Open

Finance

page

Click on the

Payout details

tab

Select your country of residence

Choose the desired payout method and click

Set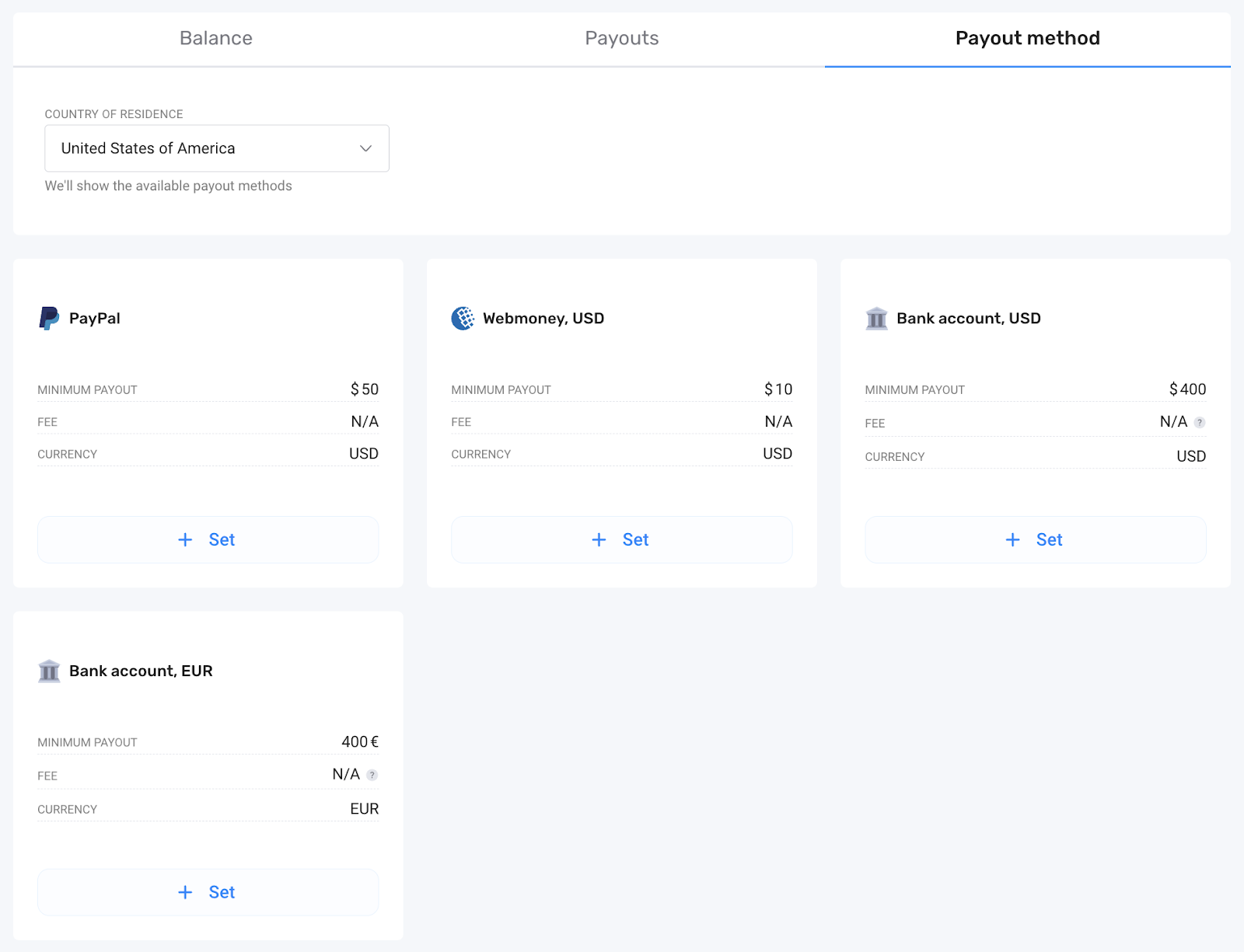 You can have multiple payout methods, but only one can be set up as the main method. To switch your current earnings payout method to a different one, click Set as main. Note that you need to set up a second method and add all details first.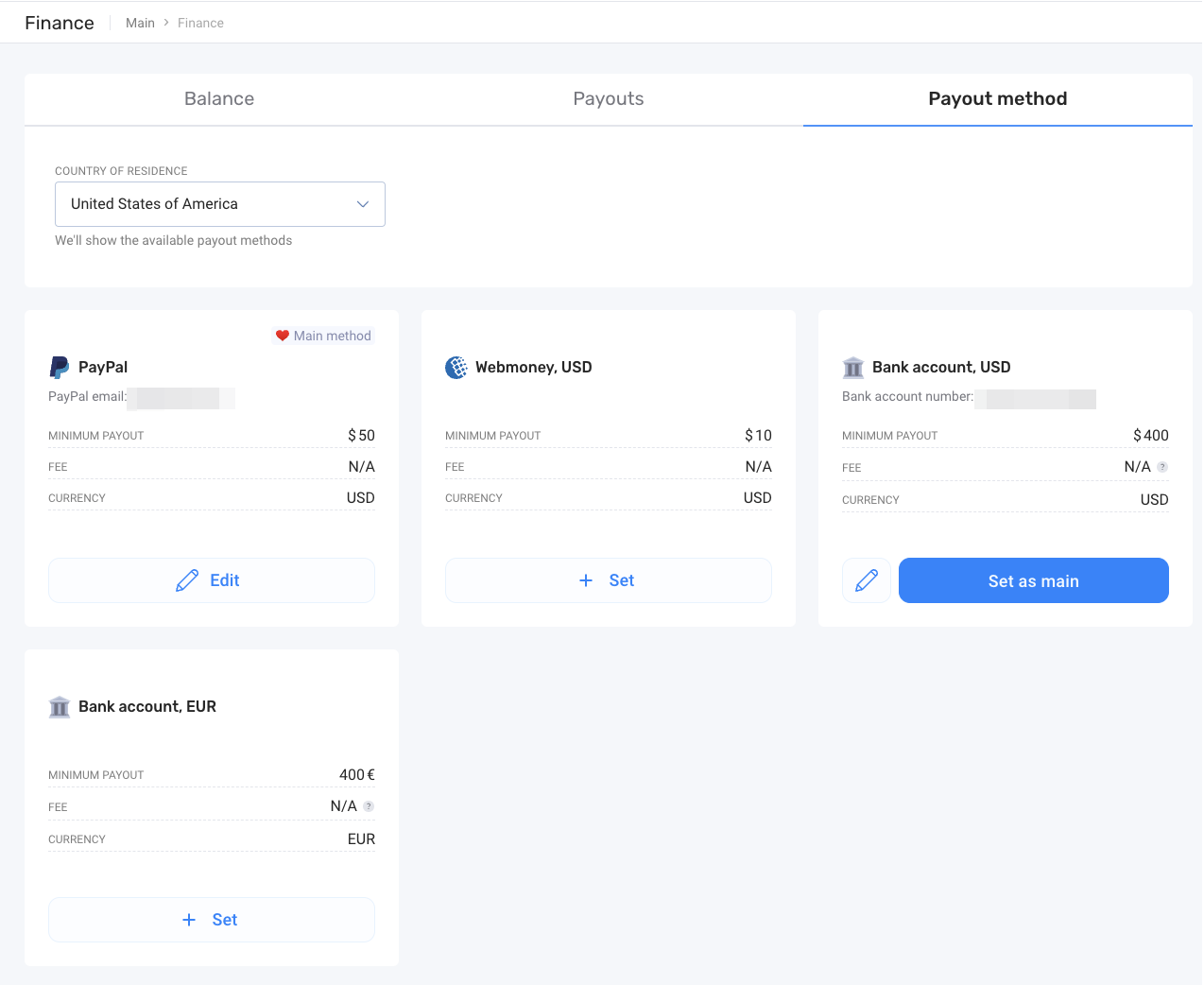 You can find more details in the Finance section article.