Learn how to place a widget or table from one of the partner programs using the WordPress plugin.
The article explains how to place a widget, table or search form from affiliate programs presented in Travelpayouts by using a WordPress plugin (you first need to install the plugin and register with Travelpayouts).
Use the Travelpayouts plugin menu, located above the WP Text Editor, to insert a widget, table, or search form into your website's page or post:

To add a widget, you must be authorized in your Travelpayouts dashboard (in the same browser where you work with the plugin). If you are not logged the plugin will inform you about this: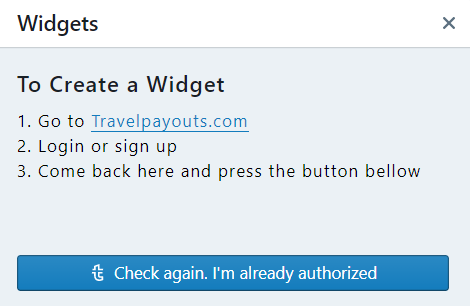 In a modal window choose an affiliate program.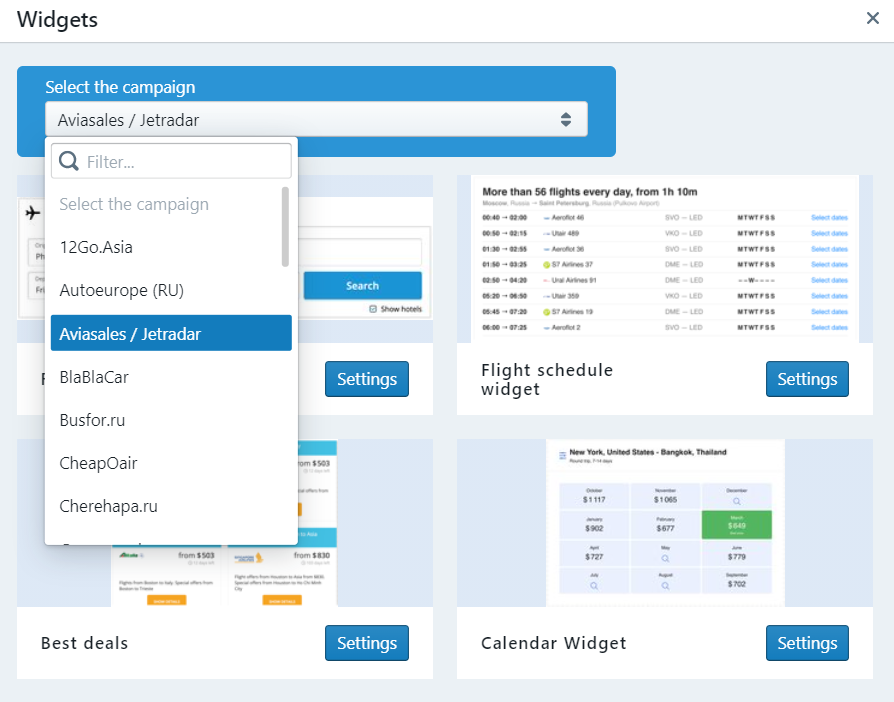 After selecting the program, you will see a list of tools available for placement on the site.
To customize the widget and place it in the article, click Settings. Setup the widget in a standard configuring window as is in your Travelpayouts personal dashboard.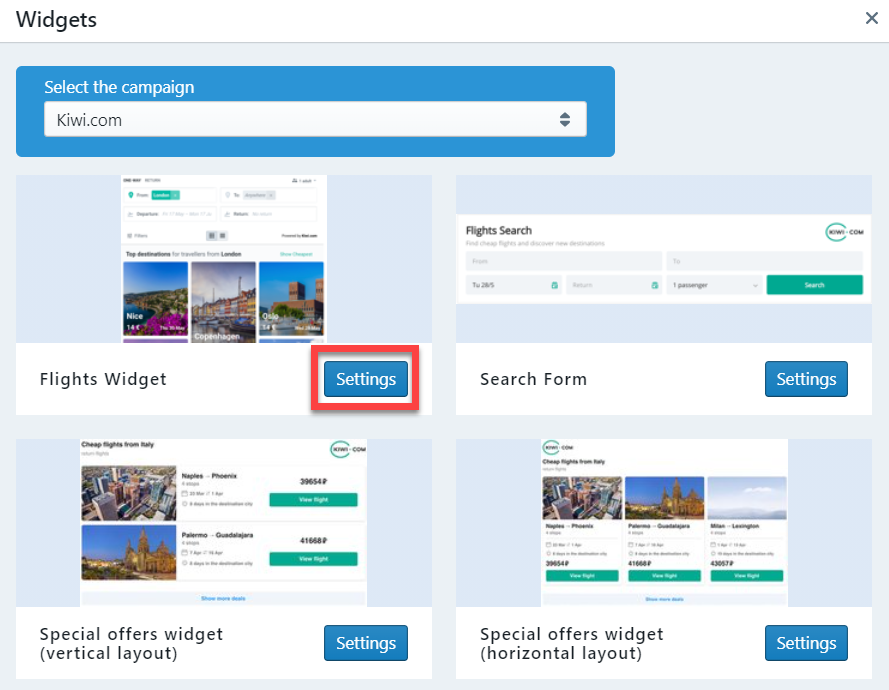 Keep in mind that these settings have a higher priority than those specified for tables, widgets, and search forms in the appropriate plugin settings.
Note: an exception is the search form widgets for Aviasales and Hotellook. How to add them, see the article.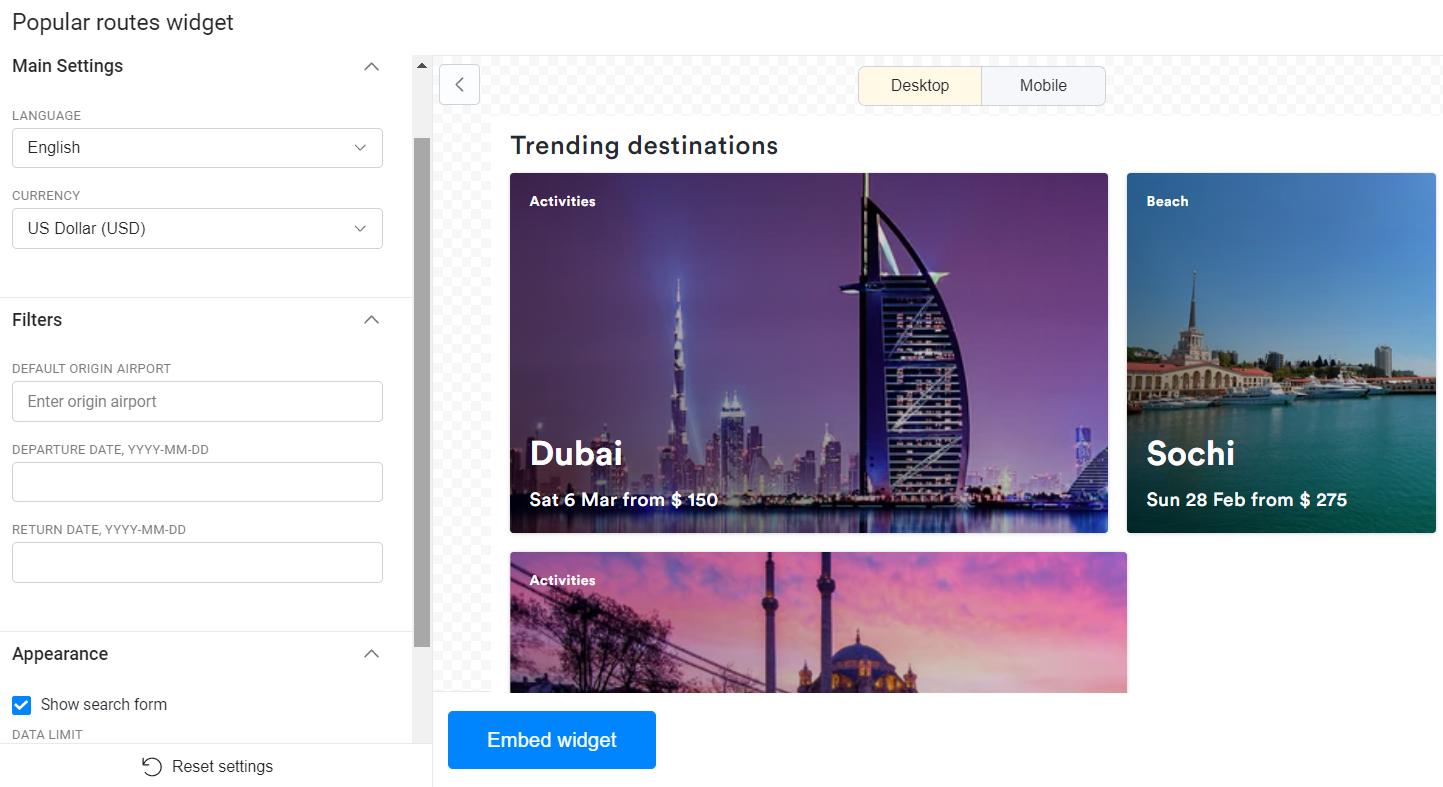 Click Embed widget to add the widget shortcode to the page.
To add a table click Tables in the window.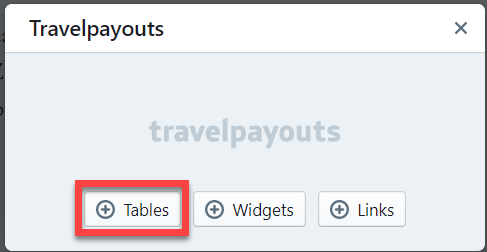 Select an affiliate program for which you want to create a table and set up it.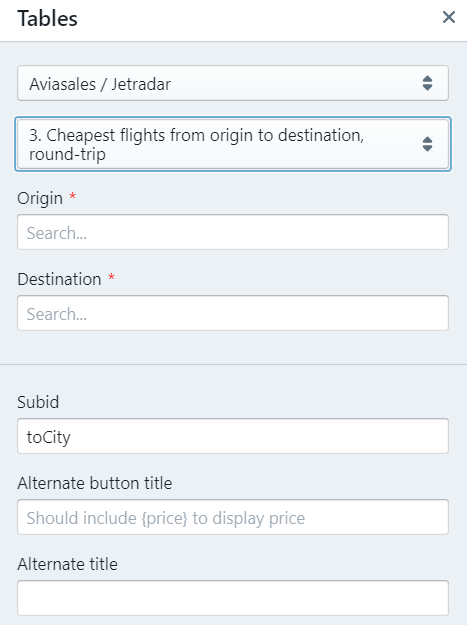 Required fields are marked with an asterisk. All others can be left unchanged or customized to your liking.
Click Save to add the table shortcode to the page.
Attention! You can change the city of origin and destination directly in the short code. To do this, use the IATA of the city or airport.
After the page is published, an appropriate tool will appear on it.