Pay attention! The referral program applies only to flight tickets from Aviasales and hotels from Hotellook and Aviasales.Hotels.
Referrals report
The referrals report contains information about the number of referrals, engaged partners, and their activities in the travel affiliate program.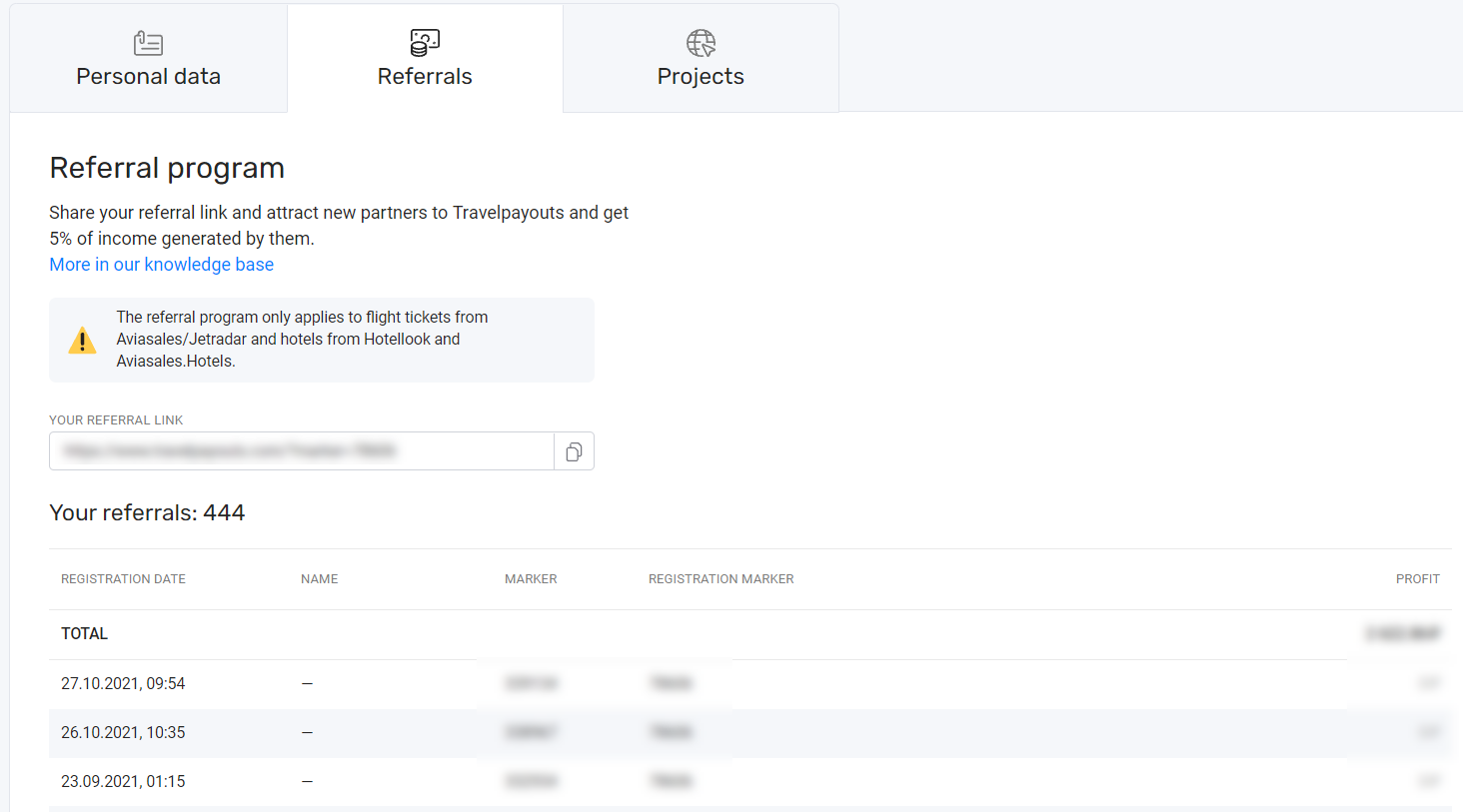 The table contains the following columns:
Registration date — the date of a referral's registration in the affiliate program
Name — the referral name
Marker — the referral affiliate ID
Registration marker — marker and Sub ID that adds to your affiliate link
Overall revenue — total revenue from tickets and hotels
How do I generate an affiliate link?
To generate an affiliate URL: http://www.travelpayouts.com/?marker=XXXXX, just replace XXXXX with your affiliate ID.
You can also find a referral link in the Referrals report section.
Important! It is forbidden to register your other accounts using your referral link. We reserve the right in case of violation of this rule to disconnect your account from participating in the affiliate program at any time without payment of the due remuneration.