Referrals report
Pay attention! The referral program applies only to flight tickets from Aviasales and hotels from Hotellook and Aviasales.Hotels.
Referrals report
The referrals report contains information about the number of referrals, engaged partners, and their activities in the travel affiliate program.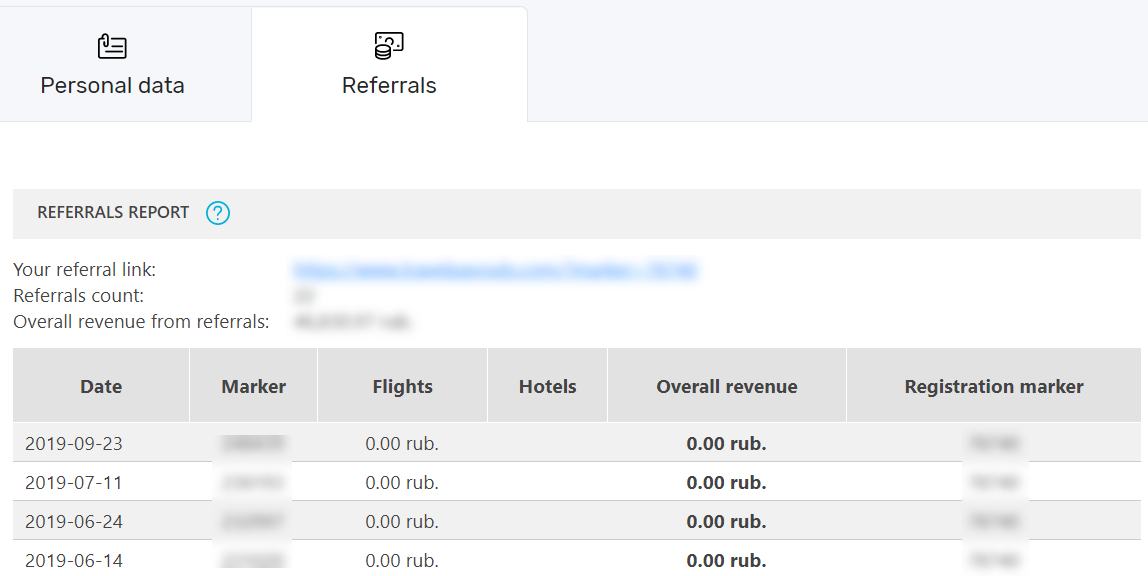 The table contains the following columns:
Date — the date of a referral's registration in the affiliate program
Marker — the referral affiliate ID
Tickets — profits from ticket sales that referral made for partner
Hotels — profits of hotel booking that referral made to partner
Overall revenue — total revenue from tickets and hotels
Registration marker — marker and Sub ID that adds to the affiliate link
How do I generate an affiliate link?
To generate an affiliate URL: http://www.travelpayouts.com/?marker=XXXXX, just replace XXXXX with your affiliate ID.
You can also find a referral link in the Referrals report section.