This post describes what information is presented in the referrals report.
In Travelpayouts, you can participate in the referral program to attract new partners and earn revenue from their sales.
It's simple to get started — just share a unique link that includes your partner ID (you can find the link here) to encourage sign-ups on Travelpayouts. Once users sign up and begin utilizing the platform, you'll start earning rewards. For the first two years after your referral's initial sign-up, you'll receive 7% of the Travelpayouts income generated by your referred partners.
You can find more information about the program, its terms, and conditions in the Referral program article.
The Referrals report will be updated as soon as the first referral signs up using your link. Let's take a look at the contents of the report.
Referrals report content
The referrals report contains information about the number of referrals, engaged partners, and their activities in the Travelpayouts.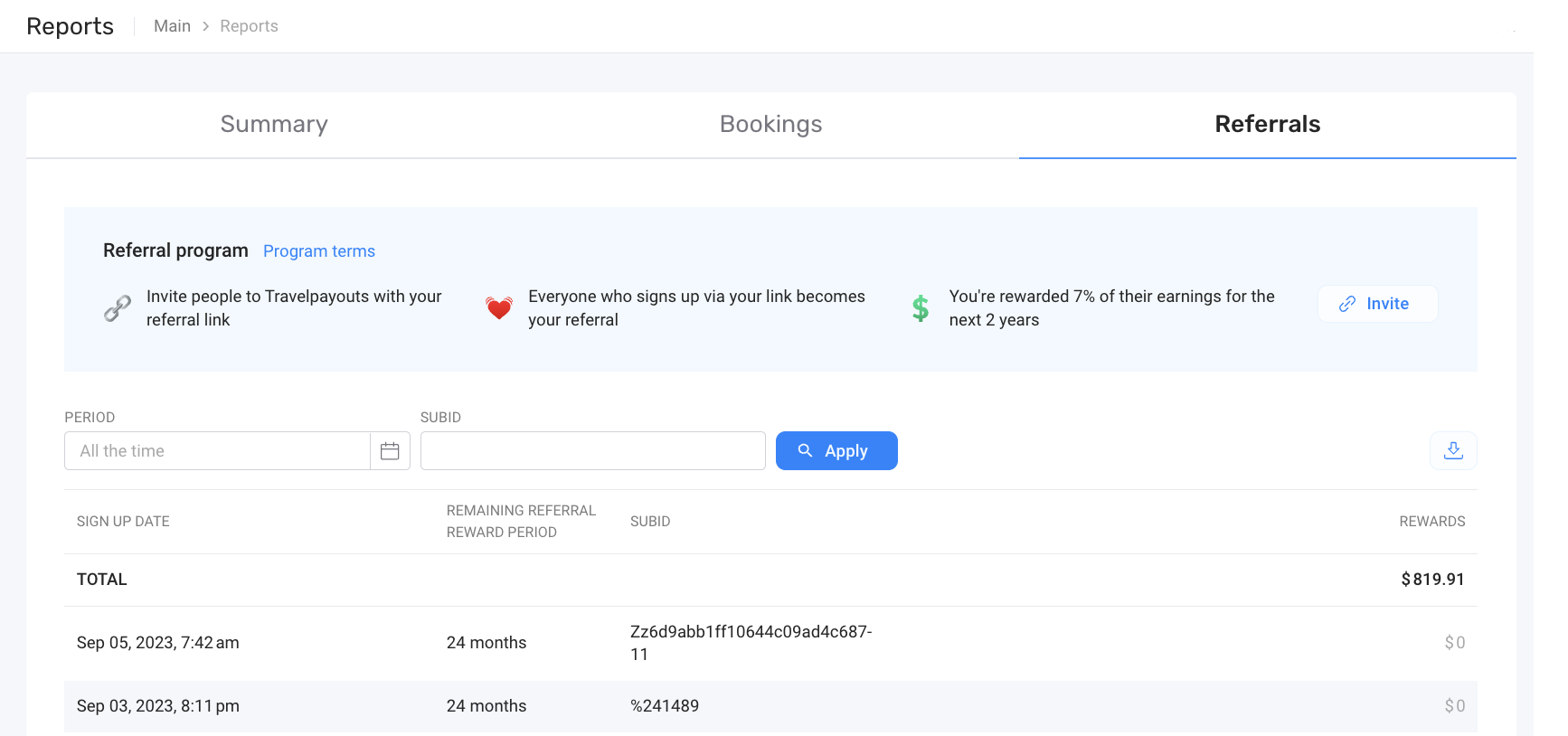 You can find the following columns in the report::
Sign up date

— the date of a referral's sign up in Travelpayouts.

Remaining referral reward period

— the remaining period during which you will be receiving their referral rewards.

SubID

—

SubID

added to your invitation link. You can use SubID to find out which link a referral signed up with and track what actions a referral has taken.

Rewards

— total earnings from a referral action.
You can filter the report using the date range and SubID. You can also download the report in CSV format.
The profit calculated for the previous month is paid as per the standard Travelpayouts payment schedule by transferring funds to your account according to the payment details specified in your Personal Dashboard. You can find more information in the Terms of the Travelpayouts referral program.