How to create a link to any page of the offer's website
In addition to pre-created links to various pages of offer's websites, we have developed the Link Generator tool. With it, you can create affiliate links to any page of the offer's website.
Note! To receive an affiliate link, you must be subscribed to an offer. Right after registering in the affiliate program, you are already subscribed to Jetradar and Hotellook. Read about links to the websites of these companies in the relevant sections.
To use the link generator, go to the offer's page and select "Promotional Materials" tab. On the page that opens, click the Custom link.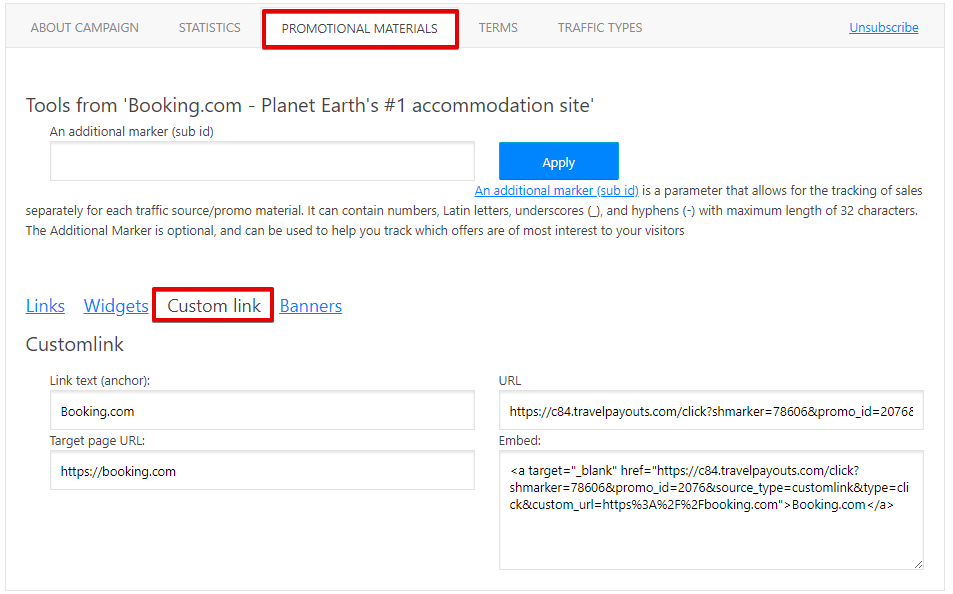 Copy any link from the offer's website and paste it into the Target page URL field. If necessary, edit the link text in the appropriate field.
The link is generated automatically.
Copy the link from the URL field or just the code to be placed on the website page from the Embed field:

To create links to offer's website pages even faster, use a special extensions for Chrome.